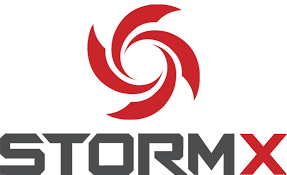 StormX – According to CEO Simon Yu, StormX was founded with the goal of "creating earning opportunities for people all around the world." With the recent announcement of StormShop as a way for users to earn cryptocurrency back when shopping online, everything seems to be falling into place for Yu. However, the price of the actual token is far below a penny and has not seen much upward movement as of late. With that being said, many look to the StormX token as a beneficial platform that helps them receive rewards using blockchain technology. As a bank underwriter, Yu saw the unreasonably high transaction fees banks were charging as a severe contrast to Bitcoin and other cryptocurrencies and decided to do something about it. StormX is currently live only in the U.S. but will be rolled out globally sometime this quarter.
Currently sitting at the 347 position on coin market cap, StormX aims to create a blockchain-based, micro-task marketplace. The Seattle-based blockchain startup focuses on allowing users to earn money from any device. This token facilitates within an opt-in, secured marketplace that will eventually be run by blockchain-based smart contracts. With a total supply of 10,000,000,000 tokens (fixed supply), StormX is a premium cryptocurrency reward used to fuel the platform.   
Storm Play
Similar to "Coinbase Earn", Storm Play is an IOS and Android app that allows users to earn cryptocurrency rewards. The app has attracted more than 2.5 million users since its launch in 2014. STORM Play, today, continues to be a go-to for crypto enthusiasts looking to earn some extra money.  Utilizing blockchain technology and the StormX protocol, users will be matched with tasks to complete, videos to watch, games to play, etc. They will be able to earn free StormX along with Bitcoin, Ethereum, and Litecoin. Reviews on this app are through the roof when it comes to fun and easy ways to earn crypto rewards. 
StormShop
STORM Play isn't the only cool platform this token has developed. Earlier this week, STORM announced the integration of StormShop for its IOS and Android users, allowing them to earn cryptocurrencies back when they shop online. StormShop is the second of three outlined ideas in the company's roadmap (the final installment being "StormGigs," a peer-to-peer freelancing platform pitched at the unemployed). StormShop plans to improve the eCommerce experience for consumers and merchants alike, offering up to 40% cash back in five different digital assets. StormShop is implemented with the Storm Play mobile app. Simon You, StormX's CEO and co-founder says, "We are now able to reward shoppers with some of the most secure and popularly adopted cryptocurrencies in the world when they shop online at their favorite retail stores. We are eager to continue these expansions, providing an easier entry point to cryptocurrencies for everyday consumers."
Anyone who is looking to earn cryptocurrency in a fast and easy way should most definitely check out StormX. 
According to Storm X –
Our vision is to empower the lives of billions worldwide by allowing anyone to earn anywhere, anytime, from any device.
Our tagline?  Earn anywhere, anytime, from any device.
Storm is changing the way a billion people around the world earn by matching them with tasks and letting them complete small gigs from any mobile device, anywhere in the world, and be rewarded in cryptocurrency.  These gigs enable anyone to earn a living and facilitates economic mobility for the millions of unbanked workers and a global remote workforce trending toward freelancing work.
Storm is a leader in the new blockchain-enabled economy.  Since 2014, 2.4M people in 180+ countries have downloaded our Android mobile app, Storm Play, which uses blockchain technology to connect Players with small tasks, consumer products and services.  As of March 2018, Players have been paid a collective 570 ETH, 249 BTC and 13.7M STORM.
Our Token Crowdsale successfully ended with over $32 million in participation, enabling our company to greatly expanded the product and development team in Seattle, the Philippines, South Korea and Brazil. Learn more at https://www.stormx.io/.