There are all kinds of predictions in the crypto space that have bullish vibes. Check out the latest reports about the bullish moves in the crypto market.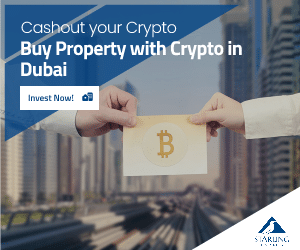 It's been revealed that a popular crypto trader says Bitcoin (BTC) and the rest of the crypto markets are gearing up for a bounce ahead of the latest consumer price index (CPI) update.
Pseudonymous crypto strategist Cantering Clark tells his 128,200 Twitter followers that he's keeping a close watch on the USDT dominance (USDT.D) chart. Just in case you don't know, tracks the market share of stablecoin Tether (USDT) relative to the rest of the crypto markets.
Cantering Clark says that he believes the USDT.D chart is poised to correct now that it is hovering close to all-time highs (ATH).
"I think we bounce soon. Slowly buying more spot in this region, not just a short term trade, and not afraid to buy lower. I think these buys will be rewarded outside of just a weekly timeframe. The chart you are looking at – stables dominance at an ATH. Give spike down."
Buying the BTC dip
El Salvador is making headlines again after the President just announced that they bought the dip. Check out what El Salvador's President posted on social media and more important voices in the crypto spacer retweeted.
BREAKING: El Salvador just bought 500 more bitcoin.

They purchased the bitcoin at an average price of $30,744.

A nation state is buying the dip 🤯

— Pomp 🌪 (@APompliano) May 9, 2022
The nation has been known for these kinds of posts.
At the moment of writing this article, BTC is trading in the red and the king coin is priced at $30,768.
It's been revealed that the closely followed crypto analyst sees big potential for decentralized finance (DeFi) to disrupt the traditional financial system.