Despite the massive crypto market carnage, there is an important trader and analyst who predicts the bounce of Bitcoin not too far from now. Check out the latest reports below.
Traders have big opportunities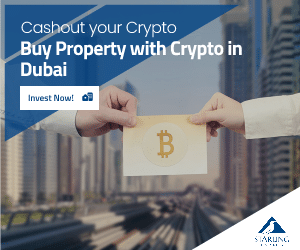 It's been just revealed that the popular asset analyst Michaël van de Poppe thinks traders have "massive opportunities everywhere" amid this crypto market downturn.
Van de Poppe said that Bitcoin (BTC) could already be nearing the end of its bearish slump.
"The more I'm starting to see targets like $8,000 or $12,000 for Bitcoin, the more convinced I am we're getting into the end stages of this downwards run. It's actually capitulation already."
The analyst also said that the $34,000 region is a key question for Bitcoin to answer.
"This is still the question for Bitcoin here."
Bitcoin is trading for $29,893.19 at time of writing, almost even over the last 24 hours.
Van de Poppe made sure to highlight the fact that altcoins will be in a bear market for a year. Still, he says big opportunities exist for traders.
"People don't want to see that it's a tremendous opportunity at this point. No, people are busy shouting that we're going down even more and people are convinced we will. Maybe, we can. Definitely."
He continued and said this: "But the upside is fucking crazy. I'd almost sell a kidney with those prices."
Crypto market state
Financial Express online publication is analyzing the reasons for which Terra is dropping in price.
They revealed that Terra (LUNA) holders are 96 percent poorer than what they were 7 days back.
"LUNA price has fallen by over 96 per cent in the last 7 days to $3.36. In the last 24 hours itself, LUNA has fallen by around 90 percent," says the online publication mentioned above.
They also reported that Terra's ranking has also alarmingly dropped to 37th in terms of market capitalization.