It's been revealed more than once that institutional players are a key element in the crypto space when it comes to the mainstream adoption of digital assets.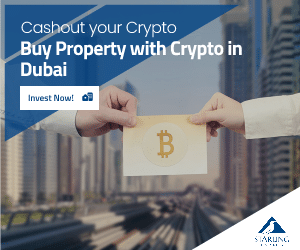 Now, it's been revealed that Bitcoin pioneer and Blockstream CEO Adam Back said that Square's massive BTC purchase is a sign that institutions are scooping up Bitcoin amid the marketwide correction.
Just to refresh your memory, Back created a proof-of-work system before Bitcoin was invented.
The importance of Square's BTC investment is unveiled
Now, he decided to explain on Twitter the significance of Square's latest BTC investment.
worth noting https://t.co/uAwm7j9QMP from the $51k price implied, @square bought in the last 7days. either before $58k or after, or a mix of peak & dip buying average. keep that in mind before selling BTC under $50k: both institutional and retail ETF buying up for cold storage.

— Adam Back (@adam3us) February 23, 2021
Someone said: "The more evenly all bitcoins are distributed among independent owners, the less the volatility of their value. Now major players are trying to gain control over the bitcoins of retail holders. The volatility will increase. The fatter the whales, the stronger the waves from them."
The online publication the Daily Hodl noted that "On Tuesday, the San Francisco-based payments giants announced that it had acquired 3,318 BTC at an aggregate price of $170 million."
The also revealed that combined with Square's initial $50 million BTC investment in October 2020, the financial services firm's BTC holdings now represent about 5% of its total cash assets.
"We're going to focus on increasing transaction limits across the system for Cash App and going to double down on our commitment to Bitcoin and look for new ways to connect our products within the Cash App," Square CEO Jack Dorsey said.
We suggest that you check out the original article in order to learn more available details on the matter.