The recent Morgan Stanley report indicates that institutional investors are turning to Bitcoin (BTC) and other coins in the cryptocurrency market, making the cryptocurrency popularity grow. The report, titled "Bitcoin Decrypted: A Brief Teach-In and Implications," rolled out on October 31st, yesterday, and debates the institutional investors' participation in the crypto market and its effects on the popularity and value of the digital assets.
Institutional Investors Are Making Cryptocurrency Popularity Grow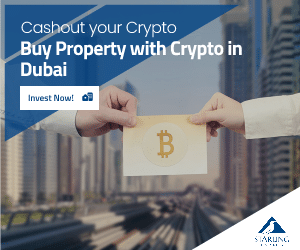 According to Morgan Stanley report, which emphasized on the "rapidly morphing thesis," Bitcoin (BTC) is "digital cash," and institutional investors are trusting in this cryptocurrency.
Additionally, the paper also stated that Bitcoin (BTC) appeared as a decentralized solution to all the shortcomings of the conventional financial system.
Above all that, Morgan Stanley report said that there is a growing interest from institutional investors for the cryptocurrency market. "Venture capital firms, hedge funds, and private equity firms have stored a total of $7.11 billion so far," the report said.
Stablecoins such as Tether (USDT) are more and more essential for the cryptocurrency market
Stablecoins, such as Tether (USDT), are nothing else than fiat-pegged digital currencies that have the mission to ease up cryptocurrency trades. Also, Morgan Stanley report discussed Tether (USDT) and said that "Bitcoin (BTC) is moving increasingly towards trading versus the stable coin Tether (USDT)."
"USDT took an increasing share of BTC trading volumes as cryptocurrency prices started falling. That occurred because many exchanges only trade crypto-to-crypto and not crypto-yo-fiat. Trading crypto-to-fiat requires going through the banking sector which charges a higher fee. Also as Bitcoin (BTC) prices fell, so did most of all the other coins so if owners wanted to come out of bitcoin holdings, they needed to go to another asset which was closer to the valuation of the U.S. dollar," Morgan Stanley report said on the stablecoins in the cryptocurrency market.