It looks like institutions are selling their crypto holdings for the fifth week in a row. Check out the latest reports about this below.
Institutional entities continue to sell their crypto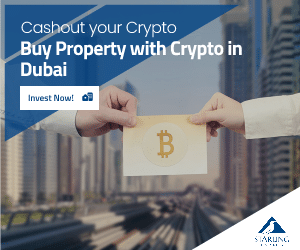 Digital assets manager CoinShares said that institutional investors continue to be cautious on the market as crypto suffers outflows for the fifth week in a row.
In its latest Digital Asset Fund Flows Weekly Report, CoinShares revealed the fact that institutional investors sold off $32 million in crypto holdings last week for a fifth consecutive week of outflows.
"Digital asset investment products saw outflows totaling US $32 million, representing the 5th consecutive week of outflows totaling US $232 million (0.7% of total assets under management). Volumes totaled US $900 million for the week, 40% below this year's average."
The same notes reveal the following:
"Volumes for the broader market on trusted exchanges hit their lowest level since late-2020 at US $20 billion for the week."
Bitcoin (BTC), suffered the brunt of the outflows. These are totaling $33 million, according to CoinShares.
"The outflows in Bitcoin of US $33 million represented most of the negative sentiment, as it has done over the last 5 weeks. Short-Bitcoin also saw minor outflows of US $1.3 million for the week. Combined outflows for these investment products now total US $235 million over the course of the last 5 weeks. It is unclear why there is such coordinated negative sentiment for both long and short investment products."
Bitcoin price prediciotns
Regardless of all this, the optimistic predictions about the price of Bitcoin continue.
At the moment of writing this article, BTC is trading in the green, and the king coin is priced at $27,281.
Santiment platform said that a key metric is flashing bullish for Bitcoin (BTC) as it did in November 2022.
Santiment explained the following:
"One of the primary signs of fear is when the top trending crypto keywords are almost all related to hardware wallets and security. We saw similar safety concerns from traders in November [2022] after the FTX collapse. That marked a market bottom."