The optimistic predictions about the price of the most important digital asset out there continue. There have been multiple positive thoughts on Bitcoin coming from financial entities amidst the massive efforts to destroy the US dollar, and they continue.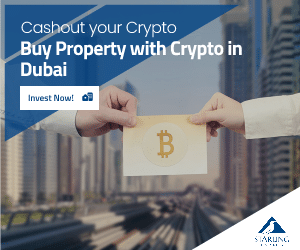 People seem to look towards crypto more and more these days as a result of the financial crisis. At the moment of writing this article, BTC is trading in the green, and the king coin is priced at $26,465.
Bitcoin new prediction is revealed
A popular crypto analyst thinks Bitcoin's (BTC) price has not caught up with its "out-of-control" fundamentals yet.
In a new YouTube video, the anonymous host of InvestAnswers said recently that Bitcoin's fundamental metrics are all going up except for BTC's supply on exchanges, which is going down.
Large amounts of Bitcoin are outflowing from exchanges. According to the analyst, this is a definitive sign that can indicate a bullish period as deep-pocketed investors accumulate the top digital asset.
The InvestAnswers host notes long-term holder supply is going up. There are roughly 14.5 million Bitcoin sitting in that category now.
"Then we have addresses with a balance greater than one Bitcoin — over 1 million. Of course, many people have five wallets or more, so that doesn't mean there are a million whole-coiners, ladies and gentlemen. There'll never be more than 330,000 whole-coiners. But that is just an interesting stat to look at too."
The same notes revealed as per the online publication the Daily Hodl reveals the following:
"And the supply last active for over one year-plus, again, up and to the right. So the fundamentals are crazy strong. Bitcoin's price still has yet to catch up to reflect what's exactly going on here when you compare these charts to traditional situations."
The optimistic Bitcoin and crypto predictions continue to drop these days, and more analysts expect to see a significant surge in price, especially for the king coin.