IOTA (MIOTA) Advancements Continue to Push forward the Technological Revolution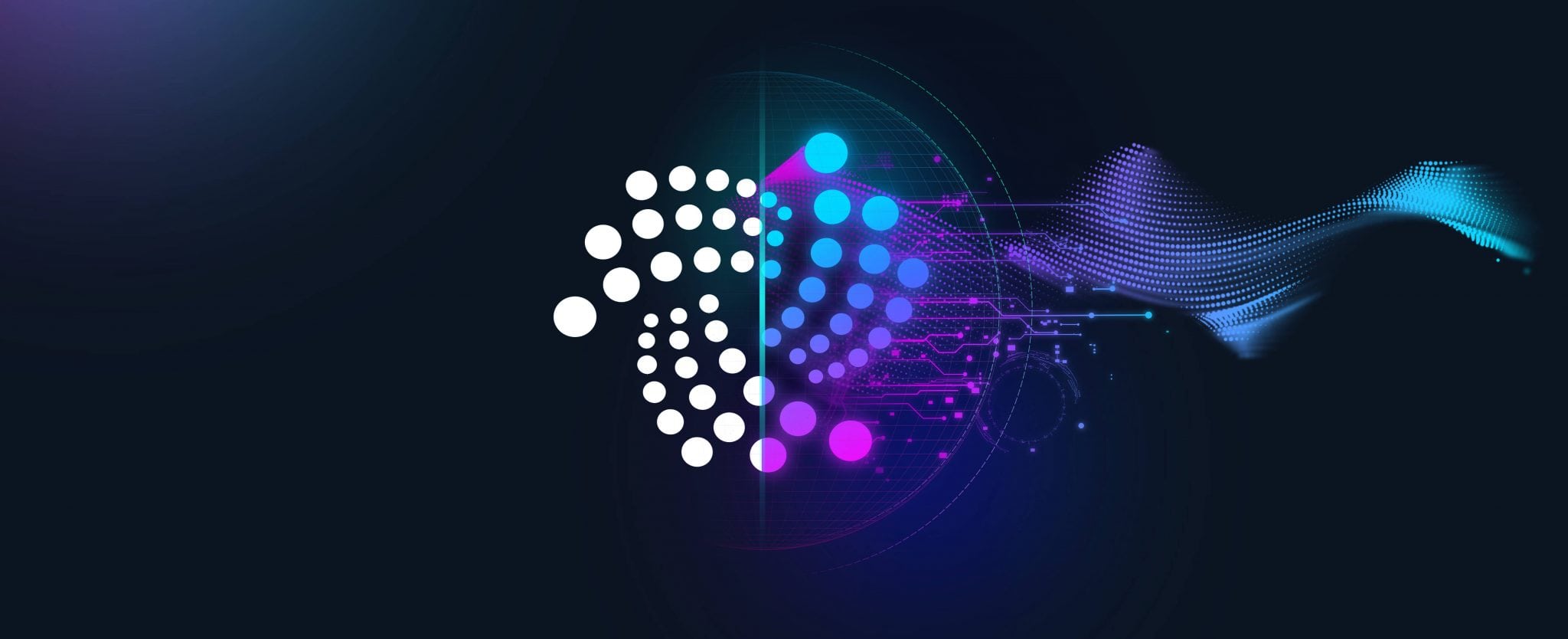 IOTA (MIOTA) – Holders of IOTA are getting nervous. While the market seems to be slowly recovering from early February's bloodbath, some alt coins struggle to find their way back in the green zone. Today the cryptocurrency market has taken it's biggest dip of the week, with market capitilaztion as whole sinking below $500 Billion. Currently trading around 1.89, optimistic crypto collectors will tell you that a bounce is near and this is just a correction after significant gains. Others will say this technology doesn't stand a chance against blockchain and the rest is downhill. While nobody knows what the future holds, IOTA's advancements in the mainstream world continue to push forward the technological revolution.
image 1: iota chart source coinmarketcap.com
What is IOTA?
IOTA facilitates transactions between devices on the Internet of Things (IoT) and the odd-sounding name is derived from the ninth letter in the Greek Alphabet. IOTA has no mining and should not be compared to blockchain cryptos like Bitcoin. IOTA forms its own industry. As the Internet-of-Things keep expanding, the need for interoperability and sharing of resources become a necessity. IOTA functions as a lightweight distributed ledger with decentralization not just for the IoT but for human applications as well. This technology is said to be more advanced than blockchain and has already been mentioned on blogs like Forbes, TechCrunch, and Huffington Post. While IOTA addresses the transaction fees and scalability issues of blockchain, it does this by using a different platform entirely.
The Tangle
The platform that IOTA uses is called the 'Tangle' – a revolutionary new lockless distributed ledger which is scalable, lightweight and for the first time ever make it possible to transfer value without fees. Unlike blockchain, consensus is not decoupled but instead an intrinsic part of the system that leads to decentralized peer-to-peer self-regulated networking. This is the main innovation within IOTA. Computing power in the Tangle grows as the network grows. This technology promises to facilitate a whole machine-to-machine micro-economy by processing micro-payments between machines. When addressed in IOTA's 28 page white paper, the technological terminology of the Tangle comes off so complex that it is almost overwhelming.
FUD
Recent "FUD" has surrounded IOTA's technological platform along with its cryptocurrency coin MIOTA. Typically, when someone wants to invest in a cryptocurrency, the first thing they will do is their research. Whether they are using Google or Reddit, it doesn't matter because either way they are using the internet. Nowadays one must be cautious when doing research on the internet because while some may push fake news of new advancements to push a price up, the same can be done to push a price down. Trolls will bash a product for their own benefit – as seems to be the case with IOTA – the "different" kid.
The Scandal
Recently, A group of cryptocurrency"experts publicly shared their opinion about how IOTA was trading at an unrealistically high price when compared to its true value and its technologies capabilities. The experts provided proof as to why IOTA has no further progress due to purposeful flaws in the system. They proved that IOTA was a centralized network with no qualities of decentralization. Furthermore, they stated that the network is unstable, riddling with critical errors and flaws that were set on purpose and with intention. Confirmed widely across the internet with solid proof, IOTA developers refused to talk to the press and answer any questions.
The developers will continue to be quiet and not speak on this specific issue for now. Plans to fix these bugs are most likely in play but nothing has been publicly stated. Fans of this crypto coin, MIOTA, are fighting off the trolls on their Twitter across the boards.
IOTA is starting to sink with its price falling for over -4% but the overall hold above $1.75 is reassuring for anyone who bought in before December.
CoinMarketCap
CoinMarketCap is a website that provides cryptocurrency market cap rankings, charts, and more. It was purchased by Binance for $400M in 2020.
CEX.IO
Coinbase
Binance
Lasted news