Cryptocurrency analyst, Willy Woo, has just released a statement stating that 'Litecoin Will Lead Bitcoin In The Next Bull Run.'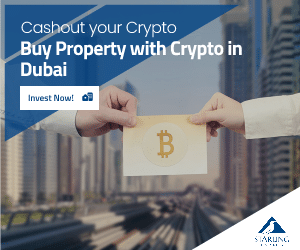 He made the statement after LTC/USD short timeframe charts candle breached above key resistance at $45.50.
This has got traders eagerly awaiting to see if his predictions come true over the next few days and if Litecoin (LTC) shares do indeed continue to rise.
Litecoin is currently trading at $56.45 to the USD, compared to just $46.00 to the dollar only ten days ago.
Bitcoin currently changes hands at $8,640 and is experiencing a sustained spike with BTC/USD at $7,770 just ten days ago.
Who is Wily Woo and what did he say?
Willy Woo is a cryptocurrency analyst, investor and advisor with over 121,000 followers on Twitter. He blogs about cryptocurrency investments at Woobull.com and describes himself as a crypto nomad and entrepreneur.
He posted on twitter: 'Using on-chain investor activity, which gives a read of where this may go; LTC is already very bullish, while BTC is still consolidating around an early bullish swing.'
Adding later: 'In a nutshell, I'm expecting a bullish run in BTC lead by LTC as a confirmation signal.'
What is Bitcoin?
Bitcoin (BTC) is a decentralised digital cryptocurrency that was launched in 2009 by Satoshi Nakamoto. Because Bitcoins are limited and their value is determined by market forces, they are traded like stocks on various exchanges. There is no central Bitcoin bank and they can be sent from user to user on the peer-to-peer network without intermediaries.
What is Litecoin?
Litecoin (LTC) is a cryptocurrency that is similar to Bitcoin, which was created in 2011 by Charlie Lee – an ex-Google employee. Litecoin was intended to be a faster and cheaper form of cryptocurrency in comparison to Bitcoin.
What is a bull run?
A bull run is a term used to describe a time when the stock market is experiencing a sustained rise in share prices. The term is usually used when investors believe that the share price increase is going to continue long-term.
Watch this space.