The cryptocurrency market is overgrowing. And it makes sense why more investors are thinking about adding crypto to their portfolios.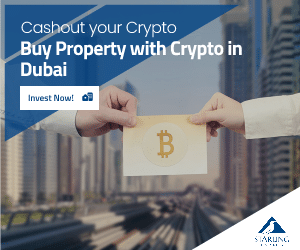 But which cryptocurrency is the best? What about two major players? Which is more stable, Ethereum, the queen of crypto, or Bitcoin, the king of crypto?
And indeed, although there are many options on the market, most investors still consider these two the best.
So, let's start with their similarities and main differences. We'll also look for their development potential and find out what exactly lies behind two of them.
What do Ethereum and Bitcoin have in common? 
To start with similarities, first, each is a digital currency that can be purchased and exchanged online and stored in wallets. Both tokens are decentralized, meaning no central bank or authority controls them. Finally, both employ blockchain, a shared ledger. But the top two cryptocurrencies by market cap are also highly different. Compare them below.
Bitcoin – brief overview
Since Satoshi Nakamoto introduced it in 2008, Bitcoin has become the most-traded and owned cryptocurrency. And it's considered a benchmark cryptocurrency.
Bitcoin's $870 billion market value represents 41% of the whole cryptocurrency sector, while Ethereum has a 19% market share. Scarcity and investor demand are what give Bitcoin value.
An interesting fact is that only 21 million bitcoins can exist. Thus, the 19 million bitcoins already in circulation constitute 90% of the entire quantity. Bitcoin's value may grow when manufacturing decreases. And there are significant global companies like Coinbase (COIN), Tesla (TSLA), and many more that invest in bitcoin.
According to some experts, Bitcoin, the so-called "digital gold," will become a more stable store of value, while Ethereum's Web3 function is questionable.
But is it really so?
Let's explore Ethereum's crypto universe in more detail.
Ethereum – a brief overview
In 2015, Vitalik Buterin invented Ethereum. This crypto coin stands out with its Smart Contract features that allow the building of decentralized applications (dApps). It also creates DeFi, NFT, and gaming databases. Bitcoin, on the other hand, doesn't support these apps.
Like Bitcoin, Ethereum employs proof-of-work to protect the decentralized network's integrity. As a result, Eth transactions are faster than Bitcoin's, yet its "gas costs" are greater. For this reason, the crypto industry anticipates Ethereum 2.0, a more energy-efficient and cost-effective architecture that uses PoS (Proof-of-Stake) instead of PoW (Proof-of-Work). Switching to PoS will speed up and stabilize the network.
Ether will shortly be upgraded, and while Bitcoin is the biggest by market value, Ether might overtake it following the update.
And that's not all. Below you'll find out about Ethereum's role in the vast gambling industry.
Ethereum gambling
Because Ethereum has benefits and is easy to use, many online casinos accept it as a payment method.
Eth transactions take 15 seconds, compared to Bitcoin's 30 minutes. Most alternative methods take minutes to hours and cost more than Ethereum.
Ethereum is a volatile but evolving cryptocurrency, so cashing out in Ethereum may add value. And many gamblers consider it an investment.
So, Eth transactions are safe, rapid, and secure, and several factors we've already mentioned above explain why.
Ethereum is the most secure decentralized exchange with Smart Contracts, letting players regulate spending, gaming time, and bets. So, it's convenient for gamers.
So, if you've never experienced crypto gambling before, you should undoubtedly try Ethereum gambling at FortuneJack, for example. It's an incredible crypto casino with excellent customer service and fantastic bonuses waiting for you to make a fortune. 
Final remarks
From the above, we can say that Ethereum is growing and dynamic, whereas Bitcoin is static. Moreover, Ethereum's value derives from its network, whereas Bitcoin's comes from what it can safeguard.
But, despite their differences, most observers think that both Bitcoin and Ethereum will continue to rule the crypto market for a long time.