Cryptocurrency is one of the most sought-after investment options today. The recent market sentiments about it have been positive, to say the least.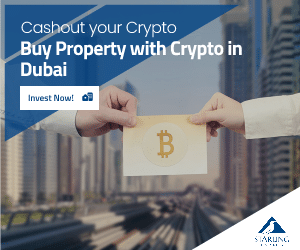 Bitcoin, one of the most followed and owned cryptocurrencies, keeps making the headlines every other day. There are others like Ethereum and Dogecoin, which have also captured the attention of the media and people alike. We wonder what kind of investment option cryptocurrencies provide us and whether investing in cryptocurrency is worth it. In this article, we shall look into the pros and cons.
Like most other market-traded securities and investment instruments, cryptocurrencies also need to be bought and sold on various exchanges. For this reason, traders and investors need to keep a watch on the many aspects of the pricing. Live price charts are vital in this regard, and whether it's Dogecoin or Bitcoin, one should look at the dogecoin live price chart or the bitcoin live price chart to make their investment decisions. They should be aware of the technicals of the cryptocurrency they wish to buy or sell. Let us now look into the pros and cons of investing in cryptocurrencies.
Are cryptocurrencies safe?
The digital backbone of cryptocurrencies is very robust and decentralized, making them one of the safest digital entities in the world. However, if we do an in-depth analysis, we will find that cryptocurrencies are not entirely secure. Some factors make it vulnerable like:
Cryptocurrency exchanges are susceptible to cyber-attacks. These exchanges can be hacked, and a hacked exchange can cause massive losses for investors. Digital currencies have been stolen in cyber-attacks like these. To counter this risk, many individuals prefer not to keep their cryptocurrencies in the exchanges. They either opt for offline cold storage or paper wallets. The downside with such offline storage is if you lose the private key, all the cryptocurrencies stored are lost forever.
The competition in the domain of cryptocurrencies is fierce, and it is growing cutthroat every passing day. New cryptocurrencies are entering the market. There is no guarantee that the cryptocurrency you choose to invest in will succeed. There is also the chance that you want to invest in established cryptocurrencies like Bitcoin or Ethereum. The risk with these is they may have reached their current highs and could either remain stuck or fall massively. Either way, you will make losses.
Although there is minimum regulation as of date, governments may start regulating these instruments. The result will be arrested growth or complete dilution of projects.
The last risk that we see is the risk of cutting-edge technology that is still being built. The complete technology is not yet ready, and it is evolving fast. This has an inherent risk for the investors, and the technology may not be as lucrative as it feels right now.
How well are cryptocurrencies being adopted by the industry?
Though we see some risks associated with cryptocurrencies, the industry is very keen on adopting them with great enthusiasm. The blockchain industry is growing every single day. More and more mainstream industry players are supporting the endeavor. With the big names lending support to cryptocurrencies, more robust financial infrastructure building is also increasing. Companies like Square and Paypal have started working towards streamlining transactions using cryptocurrencies like Bitcoin. These are also allowing buying and selling cryptocurrencies with relative ease. Companies like Tesla and Square have also invested in Bitcoins worth hundreds of millions of dollars. These are encouraging signs for the industry as institutional buying suggests that the mainstream industry is accepting the risks and willing to invest in cryptocurrencies. These steps will only make cryptocurrencies stronger.
For long-term investment, are cryptocurrencies worthy enough?
The answer to this question depends on the risk appetite of the investor. Most cryptocurrencies like Bitcoin, Ethereum, Dogecoin, etc., are introduced in the market with high return expectations. Some of the cryptocurrencies have already shown growth in hundreds of times the value they began with. Many, however, have not been successful. Investing in a cryptocurrency is a bit of a gamble, and early investors of a successful cryptocurrency project can earn massive returns. More than the returns, for a cryptocurrency project, widespread acceptance is a sign of success. If it is accepted widely, the value is bound to go up.
Overall, cryptocurrencies can be excellent instruments of investment if you can invest early in its life. The only thing that you need to hope for is widespread acceptance of the project.