Just the other day, we were addressing the Bitcoin vs. Satoshis issue. We reported that crypto analyst Plan B highlighted the importance of exchanges listing Satoshis.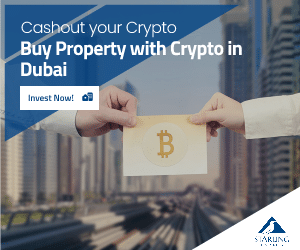 In order for the mainstream adoption of Bitcoin to fully explode at the global level, people have to understand that they can buy fractions of BTC. These are Satoshis.
A lot of potential investors are not putting their cash into BTC because they always think that they can never buy one whole BTC, and this is a massive drawback.
Sats definitely have to be listed on exchanges as fractions of a BTC.
Sats are the next Doge coins
1 sat is 0.00000001 BTC. Check out what analyst Plan B just tweeted:
I ❤ Sats. Great project, great team.

We are early: 1 sat = $0.00059 !!
Could go to $1 🚀

Sats are listed on every big exchange (ticker $BTC). pic.twitter.com/FrzWBEMXxI

— PlanB (@100trillionUSD) May 8, 2021
Someone hopped in the comments and asked the following question: 'Where can I buy it? Serious question. it's not available on Binance unless I misspelt the token name?'
Plan B responded: '1 sat = 0.00000001 BTC. Most exchanges still use the old ticker symbol "BTC" (in the old days, people grouped 100,000,000 sats together and called that 1 BTC).'
Mike Novogratz seconds Plan B's opinion
Mike Novogratz also hopped on Twitter and addressed the importance of people acknowledging Satoshis.
Check out the tweet that he shared on his social media account.
It is time to switch to Satoshis. Too many people telling me at $58,000 $BTC too expensive. Which exchange will be first to quote in SATS? @cz_binance @brian_armstrong @SBF_Alameda @tyler

— Mike Novogratz (@novogratz) May 8, 2021
Scott Melker posted the following message in the comments: "21 quadrillion sats is enough for everyone. Credit @MarkYusko for making that point clear to me."
At the moment of writing this article, BTC is trading in the red, and the king coin is priced at $58,106.22.