Twitter's ex-CEO Jack Dorsey pointed out the person whom he believes will become the next US President. Here are the new reports below.
Robert F. Kennedy Jr. to be the next US President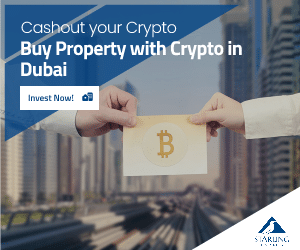 According to Jack Dorsey, the co-founder of Twitter, there is a possibility that Robert F. Kennedy Jr., a presidential candidate who supports Bitcoin (BTC), may emerge as the winner in the upcoming election.
In a recent interview, Kennedy, a Democrat running for the 2024 presidential campaign, explains why he believes he has the potential to defeat Republican frontrunners Donald Trump and Ron DeSantis.
Dorsey shared the interview on Twitter and made sure to state the fact that Kennedy "can and will" win the election.
Last month, the candidate made an announcement at the Bitcoin 2023 Conference in Miami. They declared that their presidential campaign would be the first in American history to accept donations in BTC.
According to Kennedy, Bitcoin has the potential to serve as a safeguard against censorship by authoritarian regimes. He has pledged to safeguard the freedom to use Bitcoin if he wins the presidency.
"As president, I will make sure that your right to hold and use Bitcoin is inviolable. First, I will defend the right of self-custody of Bitcoin and other digital assets. You should be able to own your own private keys the same as you own the keys to your car or your own wallet."
Bitcoin new price predictions
According to a popular on-chain analyst, there is an indication that Bitcoin (BTC) may experience a surge in value this month.
A well-known analyst named Willy Woo has shared with his one million Twitter followers that Bitcoin's cost-basis analysis suggests a potential rally for the leading cryptocurrency in June.
Investors pay a price to acquire an asset like Bitcoin, which is referred to as the cost basis.
"Cost basis analysis showing upside looking better than downside.
Summer months are typically flat or bearish, but every June inside the re-accumulation phase has been bullish, we're in one such window.
There's a window for BTC to rip in June. My educated guess would be a week away for the opportunity to open. Let's see."