JPMorgan freezes some customers' bank accounts, according to the latest reports. Check them out below.
JPMorgan freezes customers' bank accounts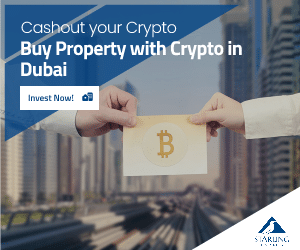 It's been just revealed the fact that JPMorgan is "persistently" discriminating against its own clients and closing bank accounts without warning. This is according to the Republican attorneys general from 19 states.
The law enforcement officials that are led by Kentucky Attorney General Daniel Cameron, sent a letter to JPMorgan CEO Jamie Dimon. They were stating that the banking giant's practices go against the company's own policies on equality.
The letter, which has now been published by the Wall Street Journal, states that JPMorgan has repeatedly discriminated against customers and this was reportedly based on their religious or political beliefs.
"It is clear that JPMorgan Chase & Co. (Chase) has persistently discriminated against certain customers due to their religious or political affiliation. This discrimination is unacceptable. Chase must stop such behavior and align its business practices with the anti-discrimination policies that Chase proclaims."
The attorneys general cited the sudden account closure of a religious liberty organization – this was cited as an example of the bank's discriminatory practices.
"In May 2022, Chase abruptly closed the National Committee for Religious Freedom's (NCRF) checking account. NCRF is a 'nonpartisan, faith-based nonprofit organization dedicated to defending the right of everyone in America to live one's faith freely.' NCRF's National Advisory Board includes Christian, Hindu, Jewish, and Muslim members…"
US banking giant to pay $1 billion
US banking giant Wells Fargo has agreed to pay $1 billion to settle a class-action lawsuit connected to illegal practices that regulators say the bank perpetrated on the American public.
The settlement stems from a series of fraudulent business practices that Wells Fargo systematically deployed against its customers. The latest info is according to the Consumer Financial Protection Bureau (CFPB). Stay tuned for more news from the crypto space.