There are all kinds of exciting moves that are taking place in the crypto space. Check out the latest one made by the banking giant JP Morgan.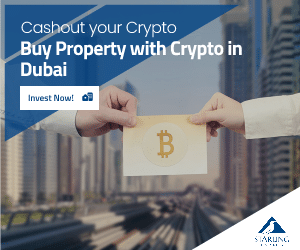 New reports reveal that the largest bank by assets in the United States is investing in a blockchain intelligence firm. This is happening as the adoption of crypto assets continues to deepen.
Cryptocurrency analytics firm TRM Labs says in a statement that JPMorgan Chase is investing in its "crypto compliance and risk management technology."
According to Umar Farooq who is the CEO of JPMorgan's blockchain-based wholesale payments transactions subsidiary, Onyx by JPMorgan, the investment in TRM Labs will assist the banking giant in achieving regulatory compliance.
"TRM's vision to drive security and integrity in crypto ecosystems through sophisticated analytics solutions aligns with our ambitions for building blockchain products at JPMorgan that are compliant and secure."
He continued and explained this:
"We've spent the last six years exploring the possibilities and applicability of blockchain technology – leading infrastructure companies like TRM will help usher in the future of secure blockchain and crypto use cases."
It's also important to note the fact that according to TRM Labs, its flagship product TRM Transaction Monitoring, helps organizations in detecting crypto-related fraud and financial crime.
The mass adoption of cryptos has been one of the most important goals that the crypto space has set. There are more and more moves made in this direction, and this makes things go on the right path towards the achievement of this important goal.
Other than this, the crypto space is surrounded by tensions these days which are mirroring the geopolitical situation.
New crypto reports about the markets are out
Check out the latest reports about the prices revealed by the analytics firm Santiment.
In a new blog post, they note that the social sentiment around Bitcoin this week crashed to the lowest point since back in October 2020.
The business said that its weighted sentiment tracker analyzes the positive and negative commentary surrounding a crypto asset.