The crypto market is looking pretty bloody today, after a week in which prices have dropped like crazy.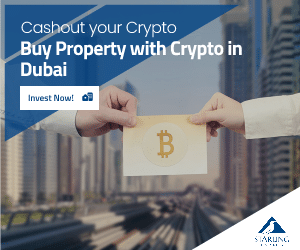 As you probably know by now, on Sunday prices usually drop even more.
JPMorgan is optimistic about Signature Bank
Volatility in the crypto market this week hasn't changed JPMorgan's optimistic view on shares of Signature Bank, a leader in the digital asset sphere.
"The regional bank's digital asset banking strategy and its real-time, blockchain-based payments platform "Signet" has attracted increased investor interest as cryptocurrency has gained attention," CNBC notes.
The JPMorgan note comes on the tail of a roller-coaster week for cryptos.
Crypto prices fell as Chinese authorities reiterated calls for tighter regulation on crypto mining and trading, while the U.S. Treasury announced it would require stricter crypto compliance with the IRS.
Tesla also has diamond hands
Speaking of diamond hands, Tesla seems to have these as well.
As you probably know by now, Elon Musk has been manipulating the crypto market and this led to the weak hands selling Bitcoin these past days.
The other day, BTC hit a dip of $30k and thirsty investors bought this dip, of course.
Musk dropped another relevant tweet on social media, implying that Tesla is not selling any BTC.
Tesla has 💎 🙌

— Elon Musk (@elonmusk) May 19, 2021
People are angry with Musk for his manipulations and they make sure to tell him this via the comments.
Someone said: "You're the most hated person in the world right now. All of my friends, myself included, went from die-hard Elon/Tesla/SpaceX/Neuralink fans to hating you from deep within our souls. How you accomplished that in such a short amount of time is one for the history books."
Stay tuned for more news about the crypto space and make sure to buy the dip of the prices of your favourite coins!