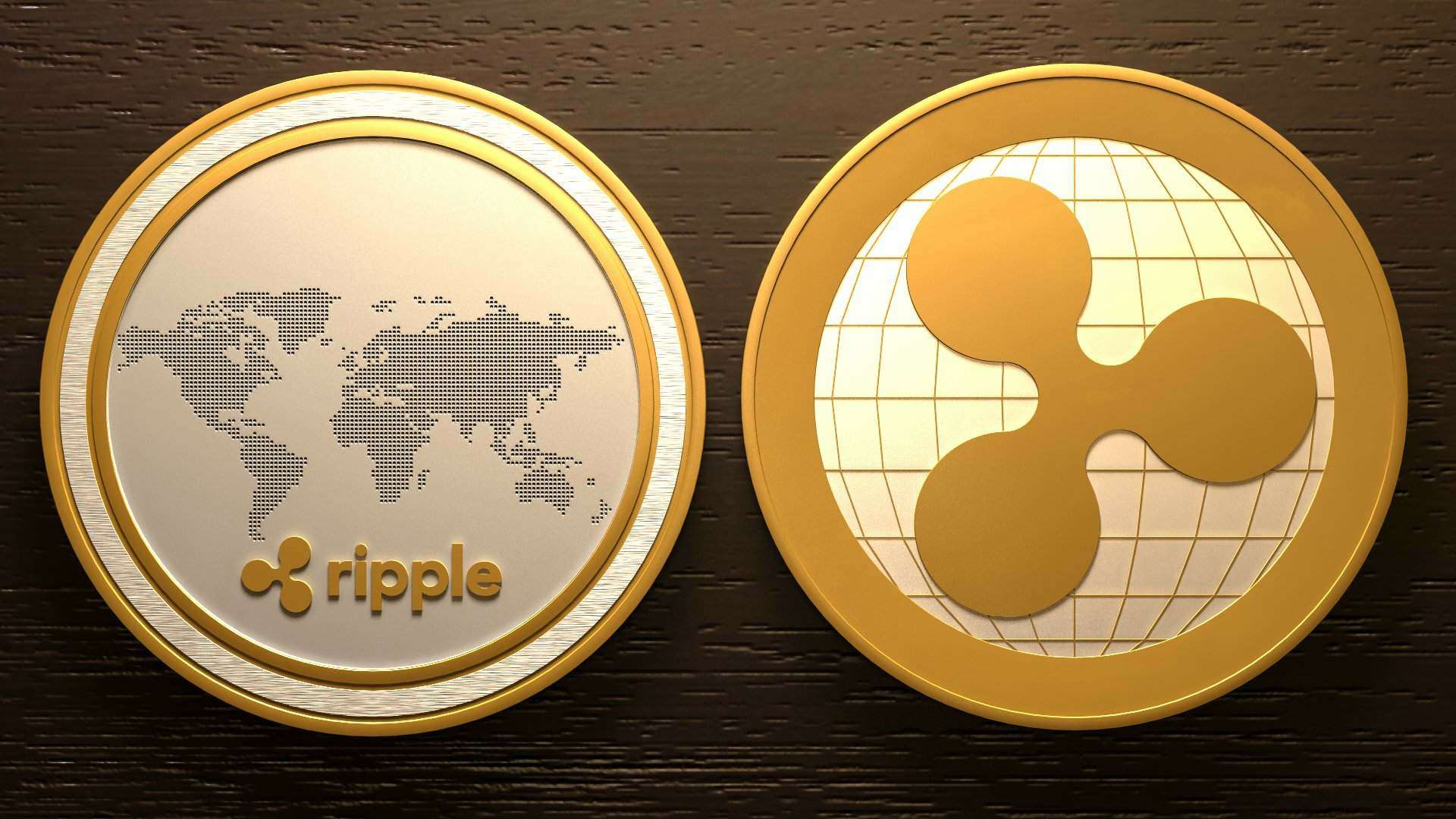 Ripple (XRP)– Another big boom has happened to Ripple, with $10 Billion USD transaction made on the platform some hours ago, adding to the platform's credibility. Although the reason for the transaction has not been revealed by Ripple, the weighty transaction is coming after collaboration between Ripple and Tencent Holding Limited, one of Asia's most respected company with a current market value of $580 Billion was made know.
The transaction could be a cross-border or remittance dealing, however, it has the potential of bringing a turnaround into Ripple which has been receiving different commendations and affiliations from far and wide. One surprising thing about the transaction is that it was a $10 Billion USD equivalence of Ripple with the cost of the transaction amounting to 0.000012 XRP, an exceptionally low transaction cost compared to what is obtained in the cryptocurrency world.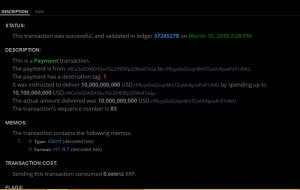 Source: XRP Charts.
The latest growth is not a boom to Ripple alone, but to the cryptocurrency world since it signals a wide acceptance.  According to analysts, Ripple may the most depended upon in the cryptocurrency community in years to come owing to the increasing collaborations it is making with big companies. There are speculations that Google's latest ban on ICO and Cryptocurrency-related ads signals a development for the cryptocoin.
No doubt that since the call for Security regulations was made, Ripple was and still the first cryptocurrency to pledge support for the move, an action said to preplanned by Facebook, Google and companies who supported the move. The support has generated carnage of attacks from those who think Cryptocurrency is good when not regulated.
Speaking on the development, the CEO of Ripple Brad Garlinghouse said his firm is ready to work with security regulators to bring more credibility to the cryptoverse. At a widely discussed interview with CNBC, the CEO said: "It's incredibly important that the entire industry recognizes that we have to work with the regulators, we have to work with the system."
Source: Coinmarketcap.
Ripple continues to collaborate with financial companies in the world. It is regarded as the "world's only enterprise blockchain solution for global payments," with an increasing market supply. At present, Ripple has a market value of $27,433,276,624 USD and 39,091,716,516 XRP in circulation. Conversely, the price of XRP has not increased, it is still pegged at $0.701767 USD.
While latest developments in the Ripple world has not affected its value, the decreasing value may be traced FUD happening in the cryptoverse, and has largely affected top digital coins without shielding any.
Nevertheless, Reputable banks in the world are rallying support for Ripple and they have been using it for remittance. Woori Bank of Seoul confirmed it had tested foreign remittance using Ripple. Not limited to Woori alone, close to 37 Japanese banks confirmed it used the platform for testing cross-border transaction.
BBVA , a Spanisah financial giant also confirmed in a statement that its recent crypto tests involving Ripple was a success. In the same vein, Shinhan Bank of South Korea and Siam Commercial Bank of Thailand as well made the same move. Not all these alone, IDT and Mercury have also confirmed they used xRapid, an outstanding Ripple tool, to make cross-border payment. A Chineese company LianLian and UAE Exchange also confirmed to have used xCurrent, another Ripple tool.
Cuallix, Western Union, MoneyGram have all accepted a partnership with Ripple to expedite their cross-border transaction. Ripple has a subsidize transaction, and this may be a reason for its wide acceptability.  Aside from that, the platform proffers topnotch applications like xCurrent, xRapid and xVia, which are today among the most disrupting applications innovated since the inception of cryptocurrency.
Collaboration with MoneyGram and Western Union are weighty developments that must not be overlooked. The collaborations will make Ripple acceptable worldwide, and give users in remote area lifetime opportunities to use cryptocoin.
While Western Union and Ripple pledge to be using Ripple, the partnership is a win-win victory for both parties.
In another development, Ripple has been listed on Abra's worldwide wallet application. All these partnerships are going to be helping the value of Ripple in months to come.
Conclusion: Ripple is potentially awesome and among the cryptocurrencies that will bring more accolades to the cryptocurrency world, it is expected that in months to come, the cryptocoin would have performed beyond expectation, and taken the lead the crypto community. Ripple is not a sleeping giant, every day, it is winning and converting impossibilities to possibilities. More will still come in months to come, let's wait and see.