The CEO of the Kraken crypto exchange said that he is extremely bullish on Bitcoin. Check out the reason for which the price of the king coin could go to the moon.
Kraken CEO is bullish on Bitcoin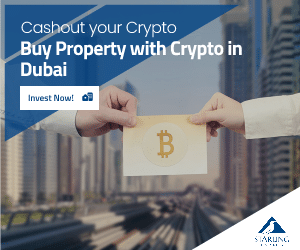 The chief executive of crypto exchange Kraken says that he's still very bullish on Bitcoin (BTC). He also explained the fact that its improving fundamentals make it hard to bet against.
In a new interview with Bloomberg Markets and Finance, Kraken CEO Jesse Powell says that he bought more BTC when it was around $18,000. He also said that he hopes it will continue to climb even higher.
"I wasn't expecting all this craziness in the macro environment, however, I'm still hopeful that I'll be able to buy a Bugatti by the end of the year for one Bitcoin…"
He continued and said the following:
"I'm still very bullish, I bought Bitcoin again at $18,000, so I'm happy to ride it all the way back up. I'm still very bullish in the long run, [its] fundamentals keep improving, so I would never bet against Bitcoin."
Powell also noted lack of regulatory clarity might act as a temporary headwind for crypto.
He says agencies such as the US SEC may try to interpret the law in a way that would allow them to regulate all crypto firms.
"We're about 13 years on with Bitcoin now and we still don't have answers from the government on this. I think it's largely a legislative failure, I think regulators are going to read the law to increase their scope as much as possible."
Kraken CEO continued and said the following:
"And as we've seen with the SEC, they really take the view that basically everything is a security and they would like to regulate everything and be the regulator of all crypto companies."
At the moment of writing this article, BTC is trading in the green, and the king coin is priced at $23,492.