Coinbase made its debut in the stock market about two months ago, and now Kraken crypto exchange makes relevant moves in the crypto space.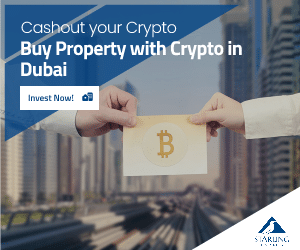 The exchange brings its mobile app to the U.S. as retails investors are flocking to crypto.
Starting today, the new crypto app from Kraken will be allowing a lot of users across the U.S. to securely buy and sell more than 50 crypto tokens from mobile phones.
"This consumer app is our first major foray into supporting wider consumer adoption in a much more simplified, easy-to-use interface," Chief Product Officer Jeremy Welch told CNBC. The app launched in Europe earlier this year.
As per CNBC. the exchange says that its May trading volume grew more than sixfold from January.
"The last five months have been pretty unreal at Kraken," said Welch. He also said, "We've seen a surge in new clients and in all-time highs."
It's been also revealed that the app does not yet allow credit and debit card payments, but the company says it plans to enhance its offerings in the coming weeks and months.
The company said it doesn't offer service to residents of New York and Washington state due to the "cost of maintaining regulatory compliance."
Check out the complete CNBC original article in order to learn all the available details.
Kraken in the news
Back in May, the Cardano community was very excited this week when the crypto exchange Kraken announced the ability to stake ADA coins.
Now, the team behind the crypto exchange is back on Twitter, dropping the following announcement:
We launched @Cardano ADA staking this week & Kraken clients have already staked 200 million #ADA 🤩

Got $ADA on Kraken? Learn how to put it to work now:https://t.co/PWJDnk7NEv pic.twitter.com/0PM05idejB

— Kraken Exchange (@krakenfx) May 7, 2021
Stay tuned for more news.