It's been revealed that the crypto exchange Kraken will not be registering with the SEC. Check out the latest reports below.
Kraken crypto exchange will not register with the SEC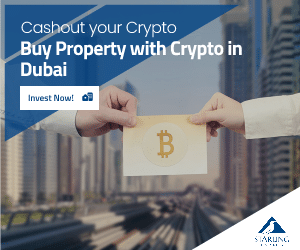 The incoming chief executive of crypto exchange Kraken reportedly said that the firm has no plans to register with the U.S. Securities and Exchange Commission (SEC).
According to a new report revealed by Reuters, Dave Ripley, who will take the place of current CEO Jesse Powell, said that Kraken won't register with the SEC as a market intermediary or delist tokens the regulatory agency has deemed to be securities.
On the other hand, it's been also revealed that Ripley does not rule out that Kraken may one day list crypto assets that are securities.
"There are not any tokens out there that are securities that we're interested in listing. There could be some new token out there that becomes interesting and also happens to simultaneously be a security [and] in that case, we would potentially be interested in that path."
Kraken exchange to freeze funds coming from Tornado Cash
Kraken CEO Jesse Powell said not too long ago that the US government's decision to sanction Tornado Cash leaves the crypto exchange with no option but to block funds coming in from the coin mixing service.
Just to refresh your memory, earlier this month, the U.S. Treasury Department banned Americans from using of Tornado Cash.
It's also important to note the fact that they cited national security concerns as the agency claims the protocol has been used to launder $7 billion worth of crypto assets since 2019.
It's also been revealed that in a new interview with Bloomberg, the head of the crypto exchange says that there are still a lot of people who use Tornado Cash for legitimate reasons but to comply with the government order, Kraken will have to freeze funds that come from the crypto tumbler.