It's been just reported that Kraken's CEO is really optimistic that Bitcoin will rise and a coin will be equal in value to one of the most expensive cars on the market.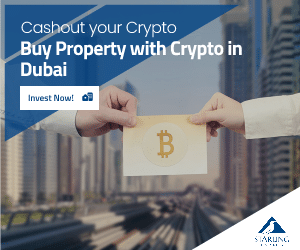 During an interview on Bloomberg TV, Jesse Powell said that 1 BTC could be worth a Bugatti in under two years.
The online publication the Daily Hodl notes that the cost of the luxury car typically ranges from about $1.7 million to $3 million, while BTC is currently lingering around $60k.
Buy a Lamborghini or a Bugatti with BTC soon
"Probably by the end of the year, I think it will be one Bitcoin per Lamborghini and probably by the end of next year, it will be one Bitcoin per Bugatti…" he said.
He continued and said: "I think those kinds of assets make it easier to measure Bitcoin against because you never know where the dollar's going to be."
Powell said that Ethereum (ETH) will also rise amid a booming market for non-fungible tokens (NFTs).
He said that the other coin that can surge is the ETH competitor Polkadot (DOT), and he predicted that a lot of projects on Ethereum would be moved over to the newer and less crowded blockchain platform.
"The other hot coin really is Polkadot, which is sort of the next Ethereum…" he said.
Powell continued and said that "There are a lot of coins that are being launched on top of this network, and I think you'll see a lot of things that were on Ethereum be ported over to Polkadot for lower transaction fees."
New Bitcoin prediction is out
Ben Armstrong said that the price of the king coin would be breaking out to the six-digit zone really soon.
He recently told his YouTube subscribers that he is tracking derivatives trades who are reportedly betting on $100k and $300k BTC call options.