Ledger Nano S Now Supports Cardano (ADA) And Integrates Yoroi Wallet Amid Rumors Of ADA Support On Coinbase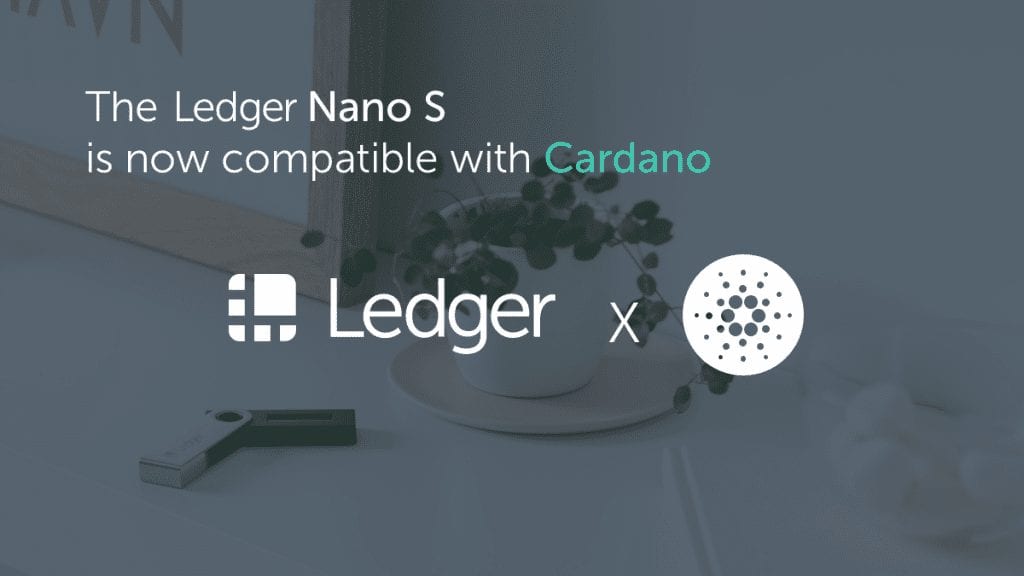 Cardano (ADA) was recently in the spotlight related to Coinbase.
We were addressing the fact that a potential listing on Coinbase could trigger a further surge for the price of this digital asset.
Last year Coinbase was teasing five new additions, and Cardano is the only one that has not been added yet.
Meanwhile, Cardano marked another achievement.
Cardano deployed its 1.5 mainnet
On March 21st, Cardano managed to deploy its 1.5 mainnet.
This release is the final stage of the project's Byron phase of development.
This includes enhanced block storage, various tools for the Rust programming language, Daedalus for Linux, a Cardano testnet, and other features.
Ledger Nano S adds support for Cardano
The crypto hard wallet manufacturer Ledger has just revealed the full integration of Cardano (ADA).
This means that users will be able to secure their private keys on the Ledger Nano S. Now, after the latest addition, Ledger Nano S is currently supporting all the top 10 digital assets.
The Cardano Community made the official announcement on Twitter, triggering a lot of excitement and the feedback was a positive one, just as expected.
Cardano is now supported by Ledger! Users will be able to protect their private keys through Ledger's Nano S wallets, giving them another secure cold storage option for their ADA. Learn more here: https://t.co/WQuM9FulsW

— Cardano Community (@Cardano) March 27, 2019
Ledger Nano S integrates with Yoroi Wallet
More than that, the Ledger Nano S also integrates with the Yoroi wallet which has been developed by Emurgo, as The Daily Hodl reported.
This makes it the very first official companion app that supports the Cardano ledger hardware wallet.
According to The Daily Hodl, "The Ledger Nano S recently received certification by Certification de Sécurité de Premier Niveau (CSPN), the French cybersecurity agency. Ledger has sold more than 1.5 million hardware wallets globally."
In other news, Cardano has recently made users aware of a scam that's been going on: "We have been made aware that there are scam Ledger apps online. Ledger will not ask for your Cardano seed words. To use Ledger, please head to their official website."
Coinbase
Coinbase is a digital currency exchange headquartered in San Francisco, California.
I am a technical writer, author and blogger since 2005. An industry watcher that stays on top of the latest features, extremely passionate about finance news and everything related to crypto.
CEX.IO
Coinbase
Binance
Lasted news