Litecoin & Atomic Swap Cross Trading – Easier Cheaper & Faster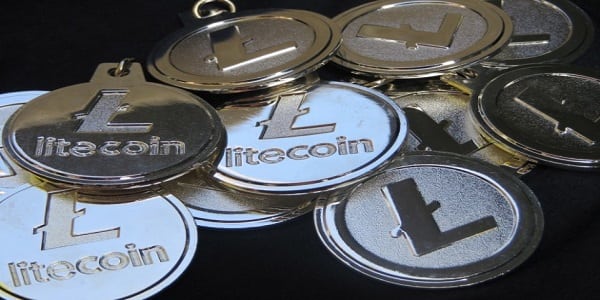 There are several very substantial reasons why long-term Litecoin price prediction forecasts are looking very positive at the moment.
Litecoin is making a significant impact on East Asian markets, especially in light of growing cryptocurrency exchange support. Then there are the increasing raised eyebrows which Ethereum keeps drawing. In particular, those which are raised with ever more incredulity, as the second biggest blockchain is burdened by yet more compromised security and ICO fraud. What almost nobody is talking about, however, is the biggest reason why Litecoin might just be about to start making waves on the cryptocurrency market.
Litecoin's New Atomic Swap Prowess – What Exactly are Atomic Swaps?
Traders and investors of Litecoin, Bitcoin, and pretty much every other top market cap digital currency, all share a similar (and growing) problem. We're talking, of course, about increasing transaction fees and cryptocurrency exchange charges.
Leading exchanges like Coinbase don't profit by selling Bitcoin and other digital currency assets at their real market value. Exchanges profit by adding on a small commission per every transaction. What is worse, few people who buy a digital currency like Litecoin or Bitcoin, are happy to keep tokens on exchanges themselves. Immediately after purchase, buyers subsequently pay extra fees to blockchain miners, in order to have their digital currency transferred to their own blockchain wallet.
In short, cryptocurrency trading definitely isn't for those who aren't familiar with transaction fees and/or cryptocurrency exchange rate overheads. Litecoin, however, has found a way to significantly reduce such costs. This is because by using what is being coined as an 'Atomic Swap' of Litecoin with other blockchain assets, Litecoin users can now immediately switch tokens to equivocal amounts of Bitcoin and other forms of digital currency.
Litecoin Atomic Swaps Explained
Why Litecoin Atomic Swaps are about to become big news is simple. At present, if you had some Bitcoin but liked the look of the latest long-term Litecoin price prediction and wanted to exchange your digital currency accordingly, you would need to use an exchange platform such as Shapeshift. What an Atomic Swap allows you to do, however, is directly swap Bitcoin to Litecoin (or vice versa) thanks to the implementation of what Litecoin calls its 'Lightning Network' protocol.
Based on what developers call a 'trustless' exchange model, no funds can be transferred between separate blockchains during an Atomic Swap, until both blockchains have verified that funds and payment are ready for transfer via a cryptographic hash key. In fact, to put things simply, Litecoin's new Atomic Swap technology is a direct rival to the Ethereum Smart Contract system. The obvious advantage of an Atomic Swap over a Smart Contract, however, is that Atomic Swaps can take place across several different blockchains.
What Atomic Swaps mean for Long-Term Litecoin Price Prediction Forecasts
At present, Litecoin has successfully used its new Atomic Swap technology to directly exchange Bitcoin, Vertcoin, and Decred. Moreover, while the feature isn't yet available to all Litecoin users, it could drastically alter the way people use and exchange digital currency. Imagine a world, for example, where you could hold Bitcoin but essentially spend that Bitcoin as Litecoin and in doing so, benefit from markedly reduced transaction fees.
Of course, such capabilities might be a little way off yet. Litecoin has proved, however, that the technology is viable and already capable of being implemented across several different digital currency blockchains. The only question is, could Litecoin subsequently become the one coin to rule all cryptos at some point in the future?