There's a popular crypto trader who is analyzing the price of Litecoin and whether it's appropriately valued in the market.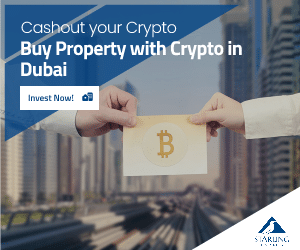 Litecoin is currently resting at around a $14 billion valuation after the harsh crypto-correction this week.
The digital asset has many of the qualities Coin Bureau's pseudonymous host looks for in an asset.
Guy says that Litecoin, which has been around since 2011, "has not just survived, but thrived" since its advent.
"It has all four qualities I mentioned… A use case as a medium of payment, super robust tokenomics, global awareness and adoption, and the best slogan in crypto: the silver to Bitcoin's gold."
He also said that "Litecoin uses a special proof of work (PoW) consensus mechanism called Script. Script was meant to make it possible to mine LTC using a regular computer. This would make the Litecoin blockchain more decentralized as anyone would be able to participate on the network."
He made sure to also address a comparison with Bitcoin: "This is in contrast to Bitcoin's Sha-256 mining algorithm which was only minable using specialised computers called Asic."
Litecoin price to explode
At the beginning of this month, it was reported that Michaël van de Poppe says that Cardano (ADA) and Litecoin (LTC) are almost ready to ignite the next phase of their bull cycles.
In a new video, he said that Cardano is ripe to end its multi-month consolidation against Bitcoin (ADA/BTC).
"If we do crack the range high, I think we're going to have a new impulse wave and start to continue running. In a new impulse wave, you should be aware of the fact that you have a [resistance to support] flip of this level at 0.0000235. If that happens, we can see continuation happening in general," he said.
He also said that the bull cycle of ADA/BTC is still in its early stages as he believes the pair has a lot of upside potential. He also sees a great future for Litecoin.