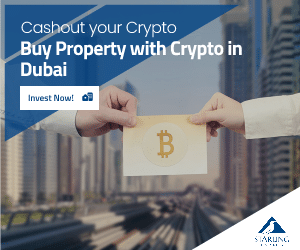 Litecoin made headlines not too long ago when developer David Burkett said that he discovered a breakthrough that could solve a major issue regarding confidential transactions.
He is working to integrate the privacy technology MinbleWimble on the LTC Network.
A few days ago, it's been revealed that he'd found a new method that will be allowing users to transfer LTC without the need to be in constant contact with one another.
Litecoin holders can earn up to 10% interest on their crypto
It's been just revealed that investors who hold Litecoin will be able to earn up to 10% interest on their digital assets thanks to a new partnership.
The Litecoin foundation revealed a collab with the California-based crypto lender Cred would support financial services allowing people to borrow and lend LTC.
According to the online publication the Daily Hodl, users in 190 countries who own LTC can earn monthly interest payments by pledging their crypto holdings for a six-month term.
According to the online publication, Cred lends crypto, including Bitcoin, Bitcoin Cash, and Basic Attention Token to retail investors and money managers, among other customers.
It's working with collateral agents and leading custody partners, including BitGo, Bittrex Enterprise, and Lockton.
Just in case you don't know, the latter is one of the world's largest independent insurance brokerage firms that offers the security of customers' digital assets.
Providing the most competitive rates for Litecoin
Charlie Lee, Litecoin creator, stated that the strategic partnership would provide the most competitive rates for Litecoin.
Alan Austin, the Foundation's director, stated the following:
"Strong use cases should be one of the most important considerations when evaluating cryptocurrency," he said.
He continued and explained that "In addition to Litecoin's reliability, use for payments and excellent liquidity, the ability to earn interest at attractive rates through Cred's platform further strengthens this use case."