Litecoin (LTC) The New king of Crypto; 5 Reasons 2018 Could be Gold
Litecoin (LTC) hit an all-time high price on Wednesday morning, keeping up with the current wave of a sharp increase in prices of cryptocurrencies. Litecoin, which trades under the symbol, LTC, averaged at over $100 for the very first time since it was released in 2013. Developed by former Google engineer, Charles Lee, Litecoin is taking over the world and everyone is rushing to invest before it's too late.

2000% Price Rise
Stocks are among the most profitable investments available, averaging at a 7% annual rate of profitability. They have been the preferred investment choice for millions, up until the advent of cryptocurrencies. Litecoin has been among the most profitable cryptocurrencies this year, having climbed more than 2000% since January this year.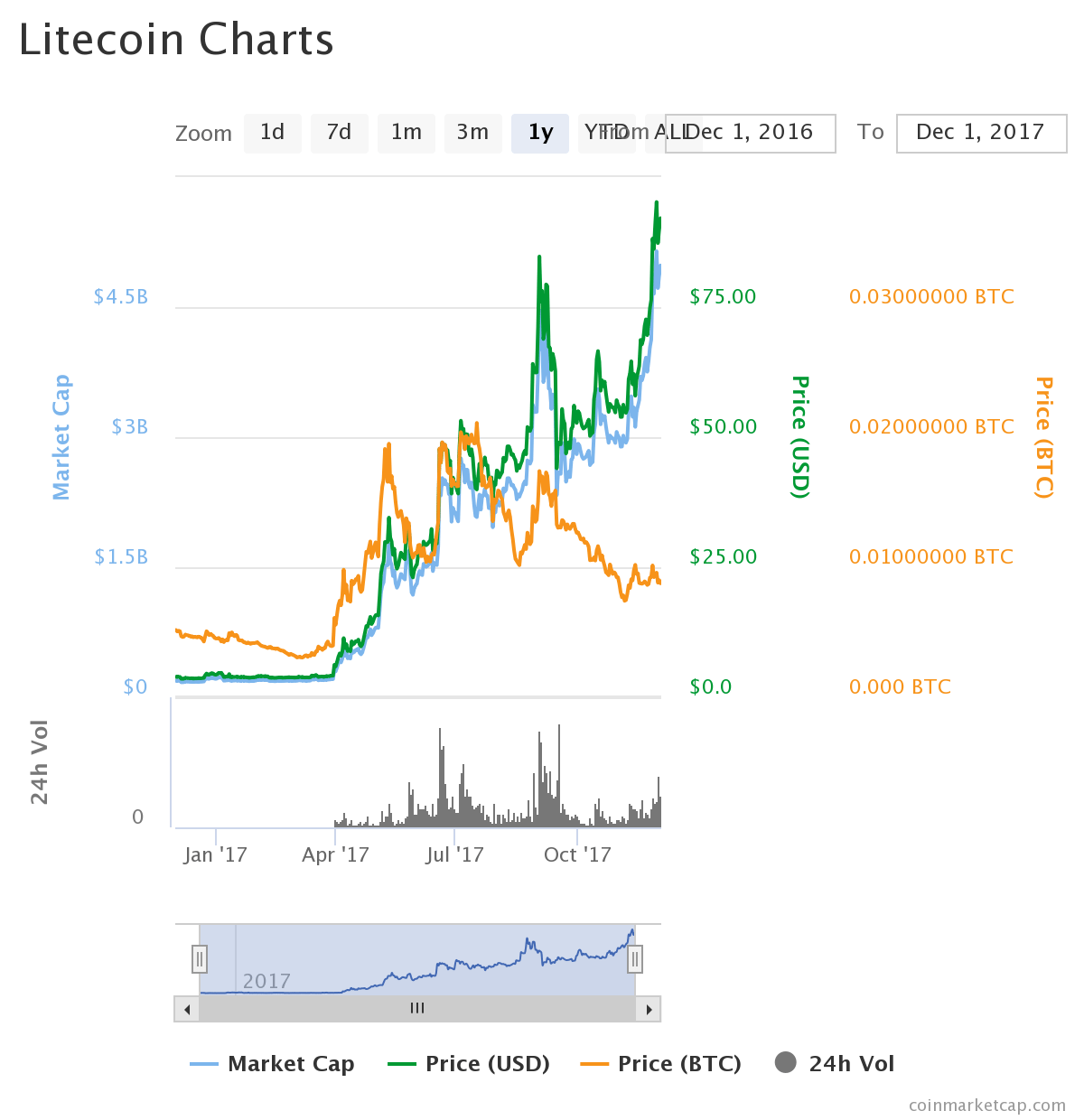 Image 1 – Litecoin (LTC) Chart for the last year. Source: https://coinmarketcap.com/currencies/litecoin/
Litecoin Could be Gold in 2018

1. Unrivaled speed
On 11th May 2017 Litecoin (LTC) achieved a milestone no other currency had before. Using the Litecoin blockchain, funds were sent from Zurich in Central Europe to San Francisco in California in under a second. This is the kind of speed that the advanced technology developed by Lee and his fellow developers offers. This speed of transactions is unrivaled in the cryptocurrency space and it's made possible by the fast block generation in the Litecoin blockchain which occurs every 2.5 minutes. Most of Litecoin's rivals rank much lower in block generation speed, with Bitcoin averaging 10 minutes which slows down the speed of transactions and inconveniences many users.

2. Technological edge
The team of developers behind Litecoin are among the most gifted and are always coming up with better programs and algorithms ages before other cryptocurrencies catch up. An example is the Segregated Witness protocol which was recently integrated into the Bitcoin blockchain as well as other currencies. SegWit was however developed by the Litecoin team and came into use in April, months before anyone else. SegWit extracts signature data from transactions allowing for scalability and increases speed significantly.
Being the market leader technologically makes Litecoin the currency of the future and the safest destination for your money.

3. Support outside the US
The US market is saturated with very many digital currencies. This makes it imperative for any currency that wants to get a bigger market valuation to diversify its geographical range. Litecoin has done just that and received support from many other countries. A case in point was in China where the Chinese government banned all cryptocurrencies from use. Chinese exchanges such as OKCoin only offered Litecoin, making its demand quite high as China is one of the largest markets in the world.

4. Ease of mining
Digital currencies which use the proof-of-work algorithm rely on miners for coin production. The simplicity or complexity of the mining process is determined by the hashing algorithm applied. Litecoin uses the Scrypt hashing algorithm. This algorithm does not require as complex mining programs as other algorithms and uses less computational power making this process easier and faster. This encourages miners who lack the powerful computers to be part of the process making Litecoin more popular in the long run and ensuring transactions are validated fast by the miners.

Why Litecoin Could turn to Gold
A popular yet misguided opinion is that Litecoin is the silver to Bitcoin's gold. While there is a similarity in structure, Litecoin is based on its own unique code and functions in its own way. This similarity will, however, work for Litecoin and in the long run, it might be the currency that dethrones Bitcoin to become the most valuable currency. Many have likened the relationship to how Google came after Yahoo and eclipsed it in value by taking the good and improving on the weaknesses.
With its unbelievable rise in value this year, Litecoin is expected to close the year on a high and will be one of the most sought-after currencies in 2018. Its market capitalization of $4.8 billion makes it the seventh most valuable cryptocurrency and investing in Litecoin right now may be the most prudent investment decision you'll ever make.



CoinMarketCap
CoinMarketCap is a website that provides cryptocurrency market cap rankings, charts, and more. It was purchased by Binance for $400M in 2020.
CEX.IO
Coinbase
Binance
Lasted news