Litecoin (LTC) It is becoming increasingly apparent that every mainstream media outlet has an inherent bias toward the cryptocurrency market. This is because mainstream news outlets don't just pan things like glowing Litecoin price predictions. As well as this, many agencies don't even bother to report on the biggest cryptocurrency market news of any one moment.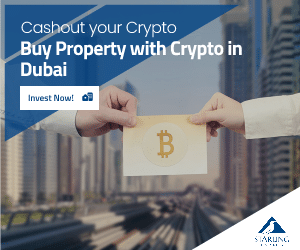 French Bank to be the First to Offer Cryptocurrency Asset Management
Whilst not on the mainstream media news circuit just yet, what could be the biggest boost all year for the cryptocurrency market came yesterday, as French asset management firm Tobam, launched Europe's first ever cryptocurrency mutual fund.
With the current Bitcoin value holding steady at over $8,000 per coin, Tobam has dared to counter traditional financial market skepticism, by creating Europe's first officially approved cryptocurrency investment vehicle. What is more, many other investment fund managers are now already scrambling to create their own.
Tobam Might be First but it Certainly won't be Last
Tobam might be the first of Europe's investment banks to start offering digital asset investments but it certainly won't be the last.
Traditionally, asset management firms like Tobam, manage funds on behalf of the super wealthy. This being the case, as soon they do something innovative like start banking on digital asset futures, it's a certainty that other financial institutions will soon start doing the same. What is more, there is a lot of evidence that this is already happening.
At the time of writing, Chicago derivatives exchange CME is itself about to start trading of Bitcoin futures. Meanwhile, cryptocurrency exchange Coinbase has already launched a very similar digital asset investment vehicle to that of Tobam. Even more impressively, though, Swiss Private Bank Falcon, has itself also recently started allowing it's clients to invest directly in Bitcoin, Ethereum, and Litecoin. 
Litecoin is Considered Silver to Bitcoin's Gold for Very Good Reason
For people like Litecoin creator Charlie Lee, digital currency going
mainstream has always been more of a 'when' than an 'if.' What is more, because Lee predicts that Bitcoin will be the digital gold of the future, Litecoin has been developed specifically to be the equivalent of digital cash to that gold.
Litecoin value is pegged to Bitcoin in much the same way that the value of the U.S. Dollar is pegged to real-world precious metals. This being the case, the creation of a stamped and approved mutual fund in Europe, is just one more reason why people should buy Litecoin now if they really want to cash in on the cryptocurrency market in the long-term.
Buy Litecoin & Other Altcoins While There is Still Time
Given how unlikely it is that the current Bitcoin value will suddenly fall back and make the digital currency affordable for entry-level investors, people new to the crypto markets owe it to themselves to start taking a second look at altcoins like Litecoin.
Litecoin has been made ready for the kind of digital future which is already starting to take shape. The only question, in this case, is are you ready to banking on the same future that some of the biggest names in big finance already are?