Litecoin (LTC) founder Charlie Lee provides details on how high he believes that the 13th largest crypto could surge in the next bull market. Check out the latest reports about this below.
Litecoin's creator addressed the new price target for LTC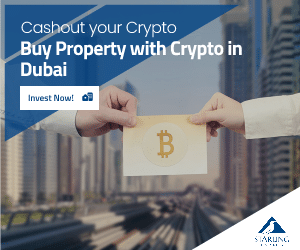 Lee recently said that Litecoin has value because the project has established a unique niche for itself.
According to Lee, Litecoin has managed to stay operational for over a decade with no downtime while offering cost-effective fees.
"It's hard to deny there is value in Litecoin, a coin that has low fees, is protocol-compatible with Bitcoin, has the same game theoretical attack surfaces as Bitcoin, is secured with its own set of ASIC (application-specific integrated circuit) miners, is fairly launched, and has 11.5 years of history with zero downtime."
The Litecoin creator also said that LTC is currently fairly priced. On the other hand, he believes the altcoin has more room for growth. He said this only if we consider the fact that it went through significant upgrades over the past years.
"The market currently values Litecoin at slightly over 1% of Bitcoin. Is that fair? I think the market is accurate today, but Litecoin has a ton of potential. It has a higher throughput by design and scalability with extension blocks and better fungibility and privacy from MWEB (MimbleWimble Extension Blocks)."
Bitcoin and Litecoin to see rallies in the near future
As we already revealed, there are all kinds of optimistic predictions about the price of Bitcoin and Litecoin as well. At the moment of writing this article, BTC is trading in the red, and the king coin is priced at $29,021. LTC is priced at $88,42, and the coin is also trading in the red.
In order to find out more price predictions regarding the two digital assets, check out our previous article and stay with your eyes peeled on the crypto markets.