LMAX Exchange Group is a significant company that's regulated by the Financial Conduct Authority (FCA). The firm just released an extremely exciting announcement targeting the whole crypto space. The LMAX just launched the very first institutional cryptocurrency exchange for essential traders. LMAX detailed all implications that are involved in this massive event in their blog post.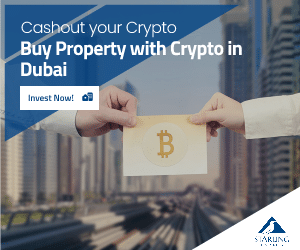 "We are furthering the legitimization of the cryptocurrency market by offering institutions a platform on which to acquire, trade and hold cryptocurrencies securely with high quality, deep liquidity," stated David Mercer, CEO of LMAX Exchange.
Developing LMAX Digital
LMAX Exchange created LMAX Digital after many requests coming from its institutional clients. They have been asking for an efficient, trustworthy platform on which they can trade currencies with institutions.
LMAX Digital will trade only the most liquid and established cryptos including Bitcoin, Ethereum, Litecoin, Bitcoin Cash, and Ripple.
Trading will be available 24 hours a day, seven days a week and it will be under the governance of similar rules and principles as the LMAX Exchange's FCA regulated Multilateral Trading Facility. This will make sure that the exchange will operate with high-security, compliance and anti-money laundering policies and procedures. Market participants will be treated equally no matter their size, status, and activity.
Key features and execution facts
LMAX Digital advantages include the following:
Traders will be able to enjoy a trusted, secure trading environment based on LMAX Exchange proven technology.
There will be one public rulebook for all members.
There will be a central limit order book (CLOB) with streaming, firm institutional liquidity.
The platform will offer safe and secure hot/warm/cold multi-signature wallets.
Users will get the chance to have a full custodian solution.
The platform's key execution facts include the following:
The matching latency will be under 350μs.
The high throughput will be over 100,000 messages/second.
Superior exchange performance uptime is 100%.
All orders will be time-stamped in microseconds.
Perfectly positioned in the market
David Mercer says that they are positioned in the perfect manner in order to be able to address the gap in the market for the most robust physical cryptocurrency exchange that operates with institutional liquidity. By now, more than $10 trillion of Fiat currency has been traded on the exchange, and the platform has institutional clients in more than 100 countries which is beyond impressive.
LMAX Digital creates a fundamentally enhanced, secure digital transfer based on the treading technology, transparent and precise execution. You can read the complete press release.