Mark Cuban is addressing the future of corporations and you should check out the post that he dropped on his Twitter account about this. Here it is.
The future of corporations could be very different as DAOs take on legacy businesses. It's the ultimate combination of capitalism and progressivism. Entrepreneurs that enable DAOs can make $. If the community excels at governance, everyone shares in the upside. Trustless can pay

— Mark Cuban (@mcuban) May 31, 2021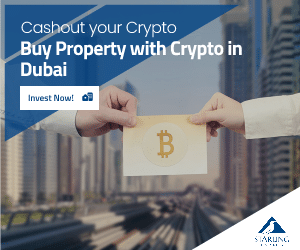 Cuban also said: "There are so many features and processes in any given company that can be more efficient and productive using a decentralized, trustless approach. As companies are built on this approach we will see some incredibly disruptive businesses built."
Someone responded with: "Everyone wins: client, smartgym, insurance company, and society. The client is healthier, extends their healthspan, and is less of a burden on public health system while the insurance co collects more premiums and sells more policies from these smartgym points of distribution"
Someone else brought up Cardano: "Cardano has already built this into their blockchain by default. They call it governance as opposed to a DAO, but they perform the same. Check out #Cardano and their native token #ADA to get a jumpstart on the future."
Cardano addresses sustainability in the blockchain
Cardano Foundation addresses an important issue these days, Check out the post that they shared on social media below.
#Sustainablity is always a topic that encompasses #blockchain.

Negative press continues to flow which makes proof of #Cardano's sustainability through the UN's Sustainable Development Goals so important to drive adoption.@CardanoLive @RichardMcCracknhttps://t.co/di8rP85FSL

— Cardano Foundation (@CardanoStiftung) May 30, 2021
Cardano is a project that has been making lots of headlines these days and the momentum seems to last some more. Stay tuned for more news.