It's been just revealed that Mark Cuban talks about his ETH position. Check out the latest reports that are unveiling his Ethereum stance these days.
Mark Cuban weighs in on Ethereum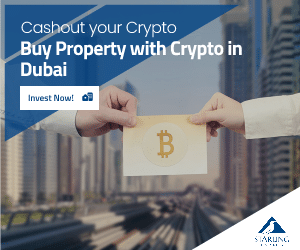 According to the latest reports, the billionaire Mark Cuban is weighing in on what he believes is the true value and function of each sector within the crypto realm.
In a new interview with the Scott Hilton YouTube channel, the entrepreneur made sure to highlight the fact that while Bitcoin will always function as a store of value, he disagrees with maximalists who view BTC as the be-all, end-all digital asset.
"The Bitcoin maxis are the people who think that Bitcoin's just going to own the world and change the world to be the ultimate currency. It's not."
More than that, it's been also revealed that he said the following:
"Bitcoin really is a great store of value because it's easier to trade than gold, easier to break up into smaller pieces than gold to share with people. It's easier to store, you can just take the digital file and put it on a card. Store of value is one thing that applies primarily to Bitcoin."
It's important to mention the fact that he addressed the two main categories of crypto tokens and how the more speculative tokens compare to over-the-counter (OTC) stocks.
"There are two types of tokens. Tokens that have a utility and tokens that they call 'shitcoins' that are just there to be traded. They're just speculation opportunities, just like OTC stocks."
He also said that when most people think of stocks they think of the Nasdaq or the New York Stock Exchange.
He continued and said this: "But there are these things called pink sheets and bulletin boards and OTC stocks where there are thousands of companies with no audited financials, where stocks trade for pennies and who-knows-what price, and trillions of shares trade with nothing."