Massive Bitcoin Breakout Prediction Is Here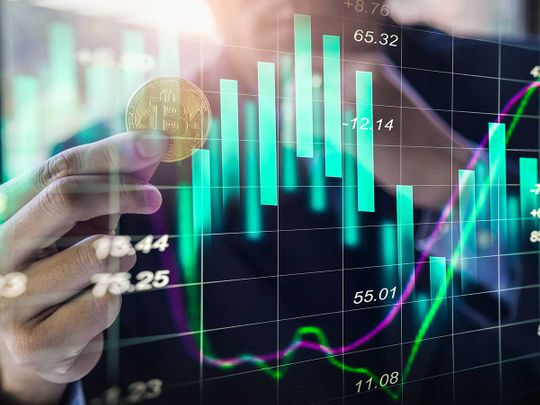 There have been all kinds of optimistic Bitcoin predicitons these days, despite the numerous corrections that the price of the king coin has been seeing.
At the moment of writing this article, BTC is trading in the red and the king coin is priced at $49,314.
New bullish BTC prediciton is out
It's been just revealed that analyst Tone Vays is predicting a strong Bitcoin (BTC) breakout.
In a new strategy session, he said that Bitcoin has been bullish ever since BTC recovered from the pandemic-induced crash dating back in March 2020.
"This is just a speed bump in the bull market. We had a 50% speed bump right there (May 2021)… And now, we just had about a 38% speed bump. I don't know if the low is in. It's probably in. The low is probably in."
According to Vays, Bitcoin is trading within "a large ascending triangle in the monthly chart."
The technical formation is a bullish pattern, and this suggests that we have a continuation of an uptrend once an asset breaks the resistance.
"I can't wait for this to break out. And the later it breaks out, the more violent it's going to be to the upside. [Bitcoin] looks great. The monthly chart looks absolutely fantastic."
Crucial testing level for BTC
Vays said that he's identified the next crucial testing level for top crypto Bitcoin (BTC).
In a new strategy session, Vays said that he expects BTC to face its "ultimate" test sometime in late December or early January.
"If the price of Bitcoin is sitting in [the $50,000 range] and it comes back down to $48,000 over the course of the next four or five days, that could be a good enough consolidation to then bounce right into [its] death cross…"
Make sure to keep your eyes on the crypto market to see the prices at the end of 2021.