Mainstream crypto and blockchain adoption has been one of the most important goals that the crypto community set for 2019.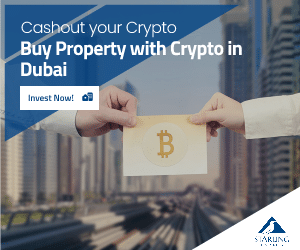 So far, things are going great, and more essential entities are stepping into the crypto space and adopt the blockchain tech, supporting its development.
These three important entities Bank of America, IBM and Mastercard are going forward with their plans of building new solutions using the blockchain technology and crypto.
Bank of America
The second bank in the US, Bank of America will patent a security system for crypto-wallets.
The interface is designed to enhance security by allowing a user to enter various passwords to open different tiers of their crypto wallet.
"Through the digital wallet interface, a user of the user computing device may be able to partition digital currency holdings into one or more differentiated storage compartments or tiers. Each of the one or more compartments may be password secured and may only permit access to the amount of digital currency holdings specified by the user."
Mastercard
Mastercard is looking for staffers for its crypto development team.
The Daily Hodl reported that a listing posted the other day for digital payments and lab manager in Dubai for the Middle East and North Africa region (MENA), the company says it's using blockchain technology to power solutions.
"With labs and Blockchain, we are bringing best-in-class fintechs to market and helping our clients innovate better and faster."
The company has also posted a listing for a senior engineer with blockchain expertise, notably in Ethereum, in Dublin.
IBM
IBM is working with the techy company Travelport and travel management company BCD Travel in order to develop a blockchain solution for hotel commission reconciliation.
The new platform will make the payment process more efficient and the accounting for commissions more transparent.
Ross Vinograd, Travelport's senior product director stated the following:
"Blockchain technology applied to commission reconciliation has the potential to deliver real ROI to both a travel agency and the hotel."