Amidst the events involving the fall of FTX there are still more exciting things that are taking place in the crypto space these days. Check out the latest reports below.
Important moves take place in the crypto space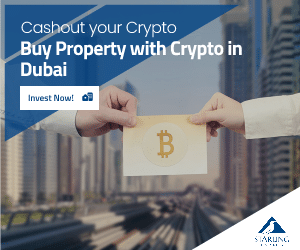 It's been just revealed that some of the world's banking giants are participating in a brand new endeavor alongside the New York Federal Reserve. Global banks are reportedly teaming up with the New York Fed for a 12-week digital dollar pilot.
Wacther Guru notes that the program, spearheaded by the New York Fed's Innovation Center, will test how banks use digital dollar tokens.
JUST IN: Mastercard, Wells Fargo, Citigroup, and others, launch a 12-week experimental digital dollar pilot with the New York Fed.

— Watcher.Guru (@WatcherGuru) November 15, 2022
"Additionally, some of the largest banks in the world are taking part in this experiment. At a time when consumer confidence for blockchain transactions is at a low, this news highlights the fact that there are still real-world use cases for this technology."
The same website notes that a statement that was first reported by Reuters, noted the banks involved and what the project will entail.
The New York Fed noted, "The project, which is called the regulated liability network, will be conducted in a test environment and use simulated data."
It's also been revealed that the endeavor these banks and the New York Fed will attempt to quantify the impact of digital dollar tokens. Specifically, how their presence "in a common database can help speed up payments."
News from the crypto space
The collapse of FTX has managed to shake the crypto industry lately, and crypto enthusiasts are doing their best to put the trust back on the table. Check out the latest reports about what happened below.
Skybridge Capital CEO Anthony Scaramucci says he expects other crypto exchange leaders will step up to fill the void left by the collapse of the troubled FTX.