Some pretty great news just hit the crypto space these days.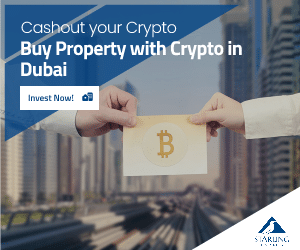 It seems that significant brands such as McDonald's, Nestle and Virgin Media are joining a new blockchain test pilot in order to eradicate the fudge, fraud, and fakery in the online ads industry.
The Daily Hodl reports that the pilot is conducted by Jicwebs which is a media industry committee to measure ad activity on the web and this entity will be the one running until the end of the year, Campaign reported.
Advertisers are usually spending millions on online campaigns without having a way to check whether their return on the investment is worth it or without a way to confirm that the reported statistics, target audience details and more are accurate indeed.
Ad fraud in 2019
For instance, Cybersecurity company Cheq reports that advertisers will lose more than $23 billion globally to ad fraud in 2019.
According to Cheq, up to 30% of ads are affected by fraud, affecting 21 trillion online ads each year.
"However, the study argues that not all instances cost the same, and in many cases, fraud disproportionately affects low-level campaigns with cheaper CPM (cost per thousand)."
Cheq continues and details that "The study argues that a 7.5% composite rate of total ad spend lost to ad fraud reflects a  mix of both lower-end and higher-end ad campaigns, totaling losses of $23.7 billion in 2019. Left unchecked the level of fraud is expected to reach $26 billion by 2020, $29 billion by 2021 and $32 billion by 2022."
Kat Howcroft, senior media and budget manager at McDonald's has also addressed this move and said that this technology offers them the possibility to see a truly transparent picture of their investments across the digital supply chain.
Howcroft continued and said that they are also excited and eager to understand the potential impact that this may have on their efficiency.