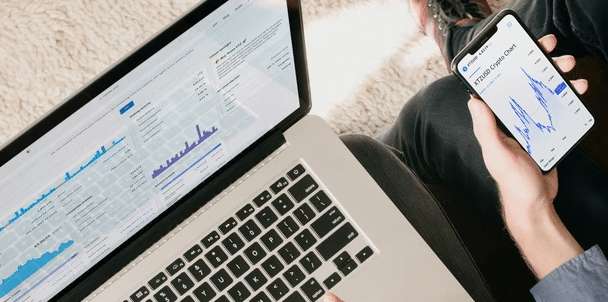 The crypto space continues to develop and flourish regardless of he crypto market and its massive volatility. Check out the latest reports about how the metaverse is booming.
CoinDesk just posted a piece about the Metaverse real estate. It is booming, or at least it has for much of the crypto bull run, topping $500 million in 2021.
In The Sandbox, someone spent $450,000 to buy land next to Snoop Dogg's virtual "Snoopverse." Tokens.com spent over $2 million on virtual land and has formed a metaverse real estate company. And now you can even get a metaverse mortgage, says CoinDesk.
Digital real estate
The same online publication also notes the absurdness of the issue.
"Almost everything in crypto, of course, has a whiff of the absurd. But especially for those not paying close attention to the space, the idea of "digital real estate" can seem particularly bonkers."
They also noted the short answer: People think the price of metaverse land will go up.
They also noted that for some people, this has been a good bet. One reason is the forced scarcity.
Just as bitcoin's (BTC) total supply is capped at 21 million, there are only 90,601 parcels in Decentraland.
"If it becomes a place where millions of people are hanging out, land will continue to appreciate. Supply and demand," says Dan Reitzik, CEO of metaverse real-estate company Terrazero, which now has 30 employees.
We suggest that you check out the original article posted by CoinDesk in order to learn more details.
Investors and the crypto market
As you already know by now, the crypto market saw a massive crash recently and investors have been freaking out about it. Check out the latest reports.
The CEO of digital asset titan Grayscale Investments addressed the state of Bitcoin (BTC) as the king coin is dealing with an ongoing market correction and negative sentiment.
In a new interview with Yahoo Finance at the World Economic Forum conference in Davos, Switzerland, Michael Sonnenshein explained that investors are looking at Bitcoin's recent sell-off as more of an opportunity than a crisis.