​Chinese Bitcoin miners pushed out of the country could find a new home with more incentives in Miami, Francis Suarez, the city's mayor, stated. The mayor also said he's working to lower the costs of electricity to appeal to more miners.
BTC Miners are Welcome in Miami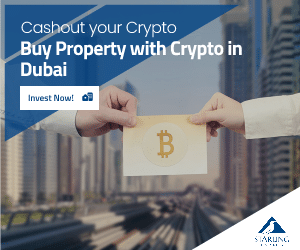 In a recent interview with CNBC, Suarez discussed the city's Bitcoin adoption, but he mainly focused on mining and briefly mentioned clean energy. Miami's mayor allegedly wants to use the area's cheap nuclear energy to ensure that the city has 'an opportunity to complete.'
"We are talking to a lot of companies and just telling them, 'Hey, we want you to be here.' The fact that we have nuclear power means that it's very inexpensive power," he added.
Even though the mayor acknowledged that the prices are currently still higher than those in China, he said he is working on lowering the costs as 'miners want to get to a certain kilowatt price per hour.'
Miners who will relocate to Miami might allegedly receive additional benefits, such as crypto-customized enterprise areas. They function as regions where the governments offer tax benefits, infrastructure incentives, and cut-back laws to encourage investments and create jobs. Suarez emphasized the project's complexity, saying that 'it's not something that happens overnight.'
The mayor has also outlined his advocacy for the crypto space for a few months now. He recently revealed he purchased Bitcoin and ETH at below $40,000 and $1,500, respectively, and pushes Miami to become a Bitcoin center.
Do Chinese Miners Need a New Home?
Most of the BTC hash rate has so far come from China. The country has dominated the market with its affordable energy, accounting for more than 60 percent of the worldwide mining. Still, the nation has also shown a highly adverse policy against cryptocurrency, which has increased in the last few months.
​Bitcoin has been officially forbidden for almost ten years in China. Still, the governments took it a step further last month by making some regions prohibit BTC mining, making miners seek alternatives.