MicroStrategy's Michael Saylor notes the fact that Lyn Alden dropped a really important piece on Bitcoin's energy usage. Check out the latest reports below.
Bitcoin's energy usage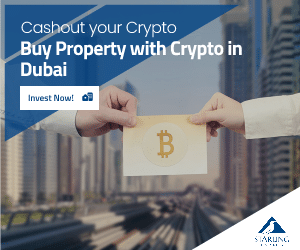 Bitcoin's energy usage has been in the news for years and Alden addresses the subject amazingly with various explanations and debunking all kinds of myths.
She said that Bitcoin is often criticized for using too much energy, or not making efficient use of its energy, or in extreme cases, being an outright climate/energy disaster.
"For example, back in December 2017, Newsweek ran a piece called, "Bitcoin Mining on Track to Consume All of the World's Energy By 2020": The World Economic Forum ran similar headlines as well, because these various organizations were all referencing the same flawed sources."
She also said in fact, "as someone with a background in electrical engineering, part of why I was drawn to Bitcoin in the first place was by seeing how efficiently its network uses energy."
Check out the original article posted by Alden here. 
Bitcoin accumulation opportunity – Bitcoin accumulation is about to end?
Popular crypto analyst and trader Jason Pizzino sees signs that Bitcoin (BTC) is currently in an accumulation stage.
Pizzino also said that, based on the market-value-to-realized-value (MVRV) ratio, Bitcoin may only have a few months left in the late-stage bear accumulation zone.
"We may only have five months left of Bitcoin being underneath this [MVRV accumulation] zone which in the past has called for some pretty good buy opportunities before the market starts to accumulate at higher prices, like it did in 2015 and again in 2019 and 2020 and then go on to those next bull markets."
As the online publication the Daily Hodl notes, MVRV values of below one suggest severe market capitulation and that accumulation is underway.
Stay tuned for more news and make sure to check out the market as well.