MicroStrategy is gearing up to purchase more Bitcoin. The firm has been boosting the adoption of Bitcoin big time this year and at the end of 2020 as well.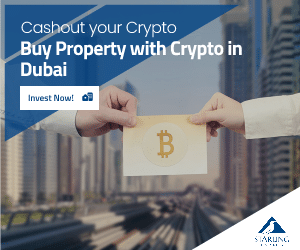 Now, it's been revealed that MicroStrategy is gearing up to make an additional purchase of $1.03 billion worth of Bitcoin.
In a new post on the company's website, the firm just announced that it is wrapping up its offering of convertible notes in an effort to acquire more funds to buy Bitcoin.
The offering closed on February 19th, and it reportedly allows qualified institutional investors to purchase unsecured notes from MicroStrategy, which have a maturity date of February 15th, 2027.
MicroStrategy to buy BTC worth more than $1 billion
MicroStrategy reported earning about $1.03 billion from the sale of its notes and plans to use the entirety of those funds to purchase more Bitcoin.
"MicroStrategy estimates that the net proceeds from the sale of the notes will be approximately $1.03 billion, after deducting the initial purchasers' discounts and commissions and estimated offering expenses payable by MicroStrategy," according to official notes. 
These continue and say that "MicroStrategy intends to use the net proceeds from the sale of the notes to acquire additional Bitcoin."
This move will help the firm boost its BTC holdings, and it will also position it greatly in the digitizing monetary landscape.
"We have two strategies. One strategy is to grow our software business, and that is a good business. It makes a lot of money, and it is growing," the notes say.
More than that: "Our second strategy is to acquire Bitcoin, and Bitcoin is the emerging dominant digital monetary network. It's going to be a hundred times bigger than Google or Facebook. And when companies like Amazon plugged into the internet, people didn't say, 'Are you an internet company or a retail company?' I think they're a technology company who embraced the future."