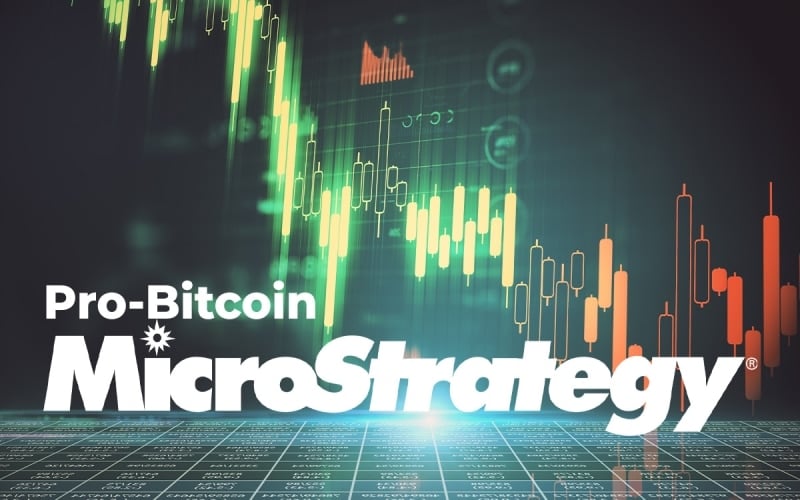 MicroStrategy and its CEO Michael Saylor have been some pretty powerful Bitcoin supporters. In line with the company's efforts to boost its Bitcoin holdings, MicroStrategy CEO recently announced the completion of another whopping billion-dollar BTC purchase.
Saylor says the company has purchased an additional 19,452 Bitcoin for a price of approximately $1.026 billion.
"MicroStrategy has purchased an additional ~19,452 bitcoins for ~$1.026 billion in cash at an average price of ~$52,765 per Bitcoin," he said.
He continued and said: "As of 2/24/2021, we hodl ~90,531 Bitcoins acquired for ~$2.171 billion at an average price of ~$23,985 per Bitcoin."
MicroStrategy has a bullish stance on Bitcoin
In a statement on the firm's site, Saylor reiterated MicroStrategy's bullish stance on the king coin and confirms its plans to purchase even more Bitcoin.
"The company now holds over 90,000 Bitcoins, reaffirming our belief that Bitcoin, as the world's most widely-adopted cryptocurrency, can serve as a dependable store of value. We will continue to pursue our strategy of acquiring Bitcoin with excess cash, and we may, from time to time, subject to market conditions, issue debt or equity securities in capital raising transactions with the objective of using the proceeds to purchase additional Bitcoin," he said.
Even if Bitcoin is currently attempting to overcome a large dip in price, Saylor recently said that he believes over the long term, the asset's volatility is definitely not important.
Here's what he said as cited by the Daily Hodl:
"None of the trading matters. None of the volatility matters. People that are living in their little world, studying their Fibonacci retracements and preaching with incredible conviction about the upcoming expected 60% retracement or 80% retracement, they are overlooking this fundamental issue, which is if Bitcoin is a digital monetary network and if enough people with money and power decide to adopt it, it's going to go up and increase by a factor of a 100 or 1,000. And there's nothing you can do to stop it."