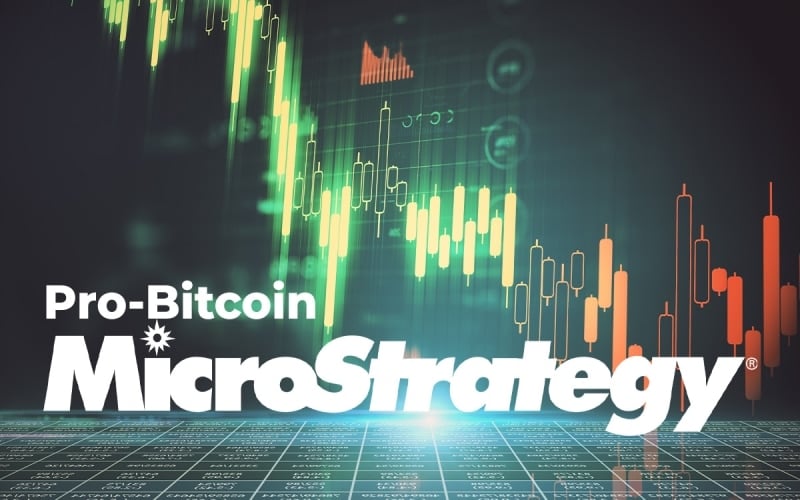 MicroStrategy has been one of the main Bitcoin supporters with Michael Saylor pumping the coin with each occasion he gets.
Now, it's been revealed by Anthony Pompliano something of great importance for the mass adoption of Bitcoin.
MicroStrategy has upsized their secured note offering from $400 million to $500 million.

They plan to purchase bitcoin with the capital.

— Pomp 🌪 (@APompliano) June 8, 2021
Hater Peter Schiff hopped in the comments and posted this message: "I'm [email protected]_saylor will go all in on #Bitcoin and go down with his ship. Since it's too late for a mutiny, #MicroStrategy shareholders had better abandon ship soon or they'll go down with him."
MicroStrategy receives $1.6 billion in orders
An article posted by Yahoo Finance revealed that the company received about $1.6 billion in orders for the offering, "including interest from a large number of hedge funds, according to people with knowledge of the marketing process, who asked not to be identified discussing a private transaction."
This massive interest in BTC came amidst some pretty powerful efforts to bring down the king coin.
MicroStrategy received about $1.6 billion in orders for the offering, including interest from a large number of hedge fundshttps://t.co/dFzBFb4EQR

— unfolded. (@cryptounfolded) June 8, 2021
As you probably know by now, this company emerged as one of the most bullish public companies on cryptocurrencies.
"It has already issued convertible bonds worth around $1 billion in its quest to scoop up more of the coins, though this is the first-ever corporate bond sale with proceeds earmarked for such purchases. Saylor's focus on Bitcoin, including making it an official corporate strategy, has drawn the ire of critics," Yahoo Finance notes.
Regarding the price of Bitcoin today, at the moment of writing this article, BTC is trading in the green and the king coin is priced at $34,277.42. 
There is a lot of bullish news about Bitcoin these days. Earlier today we revealed that Skybridge Capital has "about $500 million" in BTC, according to Anthony Scaramucci.
According to CNBC, he said BTC is still only in its early adoption stage and is set to become a "replacement" for gold, and then he added this: "We actually like the upside characteristics and are willing to accept the volatility in bitcoin."