Mideast seems to be entering the crypto craze. This is great news especially following a tough period of time regarding the crypto prices in the market.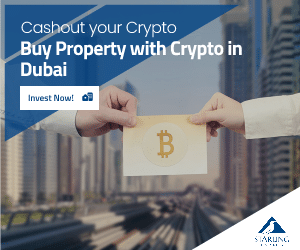 As you probably know by now, the other day, Bitcoin dropped below $30k and this made a lot of people in the crypto space freak out.
The good thing is that now BTC bounced back and some optimism is also back in the space.
BTC adoption continues
It's also important to mention the fact that the crypto adoption wave continues and it only seems to be getting stronger and stronger.
Arab News, Bloomberg and more publication revealed that Danish trading and investment specialist Saxo Bank is launching a new cryptocurrency product, allowing clients from the Middle East and North Africa to trade crypto coins against some major currencies.
"The Crypto FX will allow investors to trade Bitcoin, Ethereum, and Litecoin against euros, dollars, and yen from a single margin account, the bank said in a statement," according to the online publication.
The bank's clients can trade and hedge both long and short exposure in the three major coins, it said, and they will be in the form of derivatives and not physical coins.
"The offering sits at the intersection of traditional finance and crypto, which is where we see the market evolving as it draws the attention of retail traders and financial institutions," Kay Van-Petersen, global macro strategist at Saxo Bank, said.
The new platform comes as governments in the region, including the UAE, Saudi Arabia, and Bahrain, have been introducing new policies regulating crypto-related transactions.
Check out the original article in order to learn more details about all this.
Another important issue worth mentioning is that MicroStrategy announced Monday that it had bought an additional 13,005 BTC for around $489 million in cash.
The average purchase price per bitcoin was $37,617, said MicroStrategy.