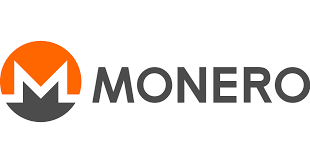 How can we write a story on Monero (XMR) and not mention Mariah Carey? For those of us who grew up in the 90s we remember her being one of the hottest women in music. Then we find out today we can buy Mariah swag with Monero. Litecoin (LTC) does not stand a chance.
.@NaveenSpark @fluffypony discuss #music @monerocurrency #ProjectCoralReef #XMR @fintechinsider_ @crowdfundinside https://t.co/aGCqUlN87q

— EH (@crowdfunderin) December 5, 2017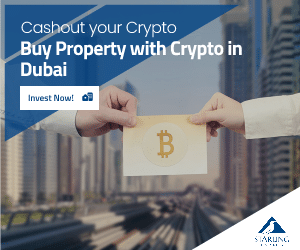 Of course the other artist are important also. Most of the newer artists I have never heard of. Plus I just wanted an article with a picture of Mariah Carey.
Check out what might be the next IOTA or Ripple – Connectjob.io
The news broke today that 45 different artists and the payment processor Shopify announced Project Coral Reef in the first major Monero (XMR) retail outlets to accept the currency. Made up mostly of musicians, music and merchandise geared towards holiday shopping this presents the widening acceptance of the privacy currency. Broader acceptance is important as we have seen with Litecoin (LTC) as it moves to better integrate with Bitcoin (BTC) and e-commerce.
Beyond acceptance the price increase is also tied to the broader effect of a recent US IRS case against Coinbase in which Coinbase was ordered to turn over records of certain Bitcoin accounts. The accounts conducted trading between 2013-2015 with value over $20k. This is the first time an exchange has been ordered to turn over to the IRS account information. As Bitcoin, Litecoin, and Ethereum are not private this presents a problem for people wanting to keep crypto holdings without divulging identity.
The largest market for Monero, as it is for most coins, is South Korea. The going market for Monero is 280-310 on the broader market but at press time hit $346 per coin on Bithumb which controls nearly 50% of the Monero market. No major news has hit Korea concerning Monero specifically so we have to assume South Korea loves Mariah like we do. Based on Bithumb strength, Monero may have a bit more run in it.
We have seen IOTA make a huge move over the last 48 hours. Monero has been different. The rally started 30 November with the news from the IRS and Coinbase. While crypto coins have been taxable since the IRS declared them property several years ago, largely they have been powerless to enforce the law. Miners and traders were left to self report gains which we assume not many took seriously.
Volume matters – why Ripple might be stagnating
We have a parallel to this situation though. Ebay and Amazon sellers. January 1, 2010 rules went into effect which required Paypal and Amazon to generate IRS form 1099 for any individual who sold more than 200 items and $20k in revenue per year. $20k is important as that was the same amount chosen by the courts in the Coinbase case.
Imagine if you sold items at a yard sale and the IRS came collecting each time. Of course they don't as they figure it is not a business. In this case the courts believed if an individual crossed both 200 sales/20k reveue then the sales were in fact a business. This prevented a person from selling random things on eBay (garage sale) and getting taxed on the revenue. While Coinbase is not a garage sale, it does have more registered customers than Merrill Lynch and most transactions are small fractions of a Bitcoin amounting to less than $100. Requiring Coinbase to track 6 million customer transactions would be a monumental task.
Looking forward
It is possible the IRS adopts the same rule for cryptocoins as for eBay, Paypal, and Amazon third party sellers. It is also possible that until it is settled many are not taking chances and moving to a true anonymous currency. The volume picked up after the announcement but really popped after Mariah was connected to Monero. We are not advocating avoiding taxes with Monero. We do encourage Mariah sales though.
Litecoin (LTC) has much broader acceptance and is traded on Coinbase/GDAX which important. Knowing Monero's privacy aspect and the IRS prying eyes, this could limit the possibility of Monero (XMR) being added to GDAX in the future. We suspect with Coinbase telling CNBC they plan to add "several" coins in 2018 we would look to the finntech coins first such as Ripple (XRP), IOTA (MIOTA), or perhaps Stellar Lumens (XLM). Meanwhile, use up the Monero and head over to ProjectCoralReef.com. With Monero being private, nobody has to know you love Mariah as much as we do.