​The total fees on Monero have exceeded that of Bitcoin Cash in April and Litecoin at the end of September of this year. The transaction costs for the next renowned privacy-based cryptocurrency Zcash is less than five percent of XMR – this is a pointer of XMR's steady network usage in comparison to BCH and LTC.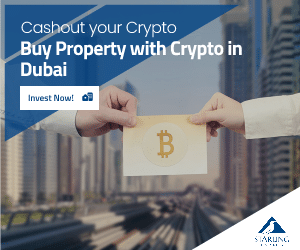 Justin Ehrenhofer, a community leader for the Monero project, told Crypto Briefing: "There seems to be a perfect storm going on where liquidity is up, supporting more payments than were previously reasonable, which thus are driving more liquidity. It's a positive feedback loop from more payments moving to Monero with its greater liquidity as far as I can tell."
Monero (orange) vs Litecoin (grey) vs Bitcoin Cash (blue) vs Zcash (red) total fees in USD. [image Source: Coinmetrics]
There has also been a steady rise in average fees for transactions on the Monero blockchain since July 2020, with the metric being almost five to eight times the average transaction fee on Litecoin.
Monero (yellow) vs Bitcoin Cash (blue) vs Litecoin (red) avg. fee. [Image Source: Bit Info Charts ]
The transaction privacy on Monero avoids comparing transaction count and volume on these blockchains. However, the surge in the average fee on Monero suggests that the actual volume of transactions on Litecoin is higher. That is because, although XMR's total earnings from fees are 1.33 times those of Litecoin, the transaction fee is five to eight times higher.
The fees on Monero​ are, therefore, higher. It costs almost $0.007 to make an LTC transaction but $0.05 to carry out an XRM transaction. Users do not need to concern themselves with high costs when making XRM payments compared to LTC. The increase in earnings through fees helps enhance the mining ecosystem, making the network's security and liquidity stronger.
Monero​, popular because of its use on the dark web, has been ignored by many due to regulatory concerns. Still, the recent push towards privacy coming from Bitcoin and Litecoin developers is highlighting the mainstream usage of Monero​.