Monero (XMR) Thrives In The Crypto Market Following All Its Recent Developments
Monero (XMR) is currently occupying the tenth position in the crypto market, and it has been making headlines with its important development-related announcements.
Its latest update, for instance, was aimed at improving its network.
From a bug in the wallet to a highly improved ecosystem
The token made its first sparks after a long time due to a bug which has been detected in the wallet by its developers.
This could have given attackers the ability to burn funds of an organization which is on Monero's ecosystem.
More than that, this could have been carried out by attackers without even making additional payments apart from the transaction fees. But, the attacker would have gained some benefits from the attack indirectly.
Anyway, before the incident, the wallet went offline from a few exchanges including Poloniex and Bittrex.
Monero managed to enter the bright side of the market with massive announcements revolving around the hard fork, Beryllium Bullet.
This brought tons of excitement into the community because of the initial claims that said this fork would trigger enhanced anonymity and lower transaction fees.
More than that, Monero also released a new version of their wallet, v0.13.xx.xx and it was mandatory for the users to upgrade to the latest version.
This was followed by the hard fork taking place on October 18, 2018.
The latest update reduced transaction fees by 97%
The hard fork lived up to its promise, reducing the transaction fees to 2 cents.
The hard fork also implemented Bulletproof technology, which enables confidential transactions, in the Monero network.
The hard fork occurred on block 1685555, and version 9 with Bulletproof was executed on block 1686275.
Monero gained support from Charlie Lee
Monero was also able to receive support from Charlie Lee who said that he was interested in the crypto mostly thanks to its attributes such as privacy and fungibility.
"Another project that I'm interested in is Monero: I think a bit of privacy and fungibility is something that's missing from Bitcoin and Litecoin, and it's very much needed," Lee said.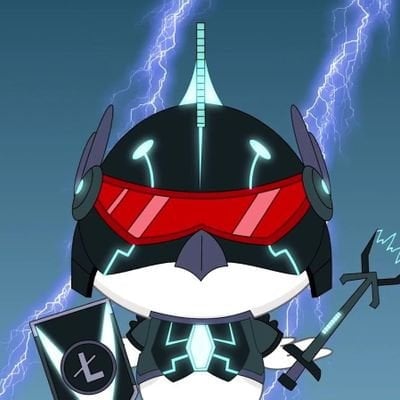 Charlie Lee
Ex-Google engineer, Charlie Lee is the creator of Litecoin and MD of the Litecoin Foundation. Previously Director of Engineering at Coinbase, Lee now focuses full-time on Litecoin. To enhance fungibility and privacy of LTC, integration of MimbleWimble has begun, however Lee has recently announced a crowdfunding launch to fund the development.
CoinMarketCap
CoinMarketCap is a website that provides cryptocurrency market cap rankings, charts, and more. It was purchased by Binance for $400M in 2020.
I am a technical writer, author and blogger since 2005. An industry watcher that stays on top of the latest features, extremely passionate about finance news and everything related to crypto.