Monero (XMR) Wallet Provider Launched a Web-Based XMR Wallet for Tor Browser
The open-source, client-side Monero (XMR) wallet provider, XMRWallet.com, announced the launch of its web-based XMR wallet for Tor Browser, the renowned private Internet navigator.
Monero (XMR) wallet provider launched a web-based XMR wallet for the Tor Browser
The company also announced that they believe that such a portfolio on a private network like Tor is complementary with the idea of a privacy coin such as Monero (XMR) whose underlying system keeps the anonymity of the transactions and the XMR holders.
And indeed the Tor Network community welcomed the decision of XMRWallet to launch a web-based Monero (XMR) wallet for Tor Browser. In fact, the XMR is one of the most appreciated privacy coins by the Tor community because it's a genuinely decentralized cryptocurrency with a lot of respect for its users' privacy as it's offering financial anonymity.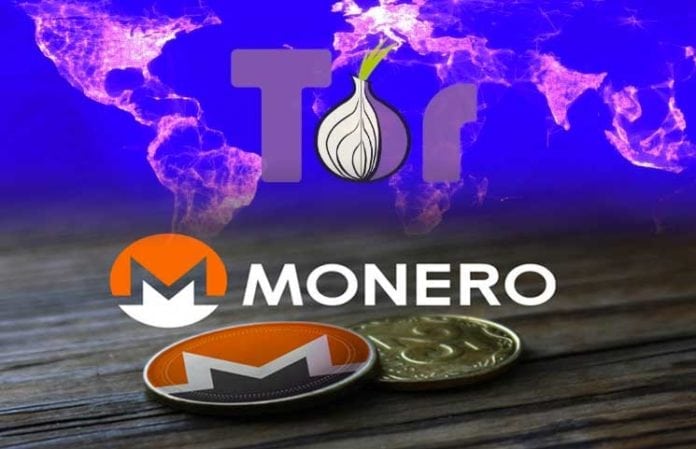 The new XMR wallet for Tor Network addressed the issues of the older Monero (XMR) portfolios on Tor
If you're using Tor Browser yourself, you can check the new Monero (XMR) web-based wallet at the xmrwalletdatuxds.onion link. The ".onion" suffix is characterizing sites that are specific to the Tor Network. Therefore, the link is only accessible via the Tor Browser.
"After long consideration and hundreds upon hundreds of onion addresses generated to choose from, this was the best pick and easy to remember," explained the XMRWallet team referring to how they came up with that domain name.
This one is not the first attempt to get a Monero (XMR) wallet on the Tor Browser. However, it is the first to work flawlessly and the only one to be developed and optimized for the Tor Network.
Until now, as reported on the Monero's GitHub page, Monero (XMR) wasn't designed to integrate with Tor, so to come up with a reliable XMR wallet for the Tor Browser needed some complicated steps to be completed by both the devs and the end-users.
Luckily, according to XMRWallet team, the new web-based XMR wallet for the Tor Browser is straightforward and stable and might pave the way to more Monero (XMR) projects on the Tor Network.
I am a technical writer, author and blogger since 2005. An industry watcher that stays on top of the latest features, extremely passionate about finance news and everything related to crypto.
CEX.IO
Coinbase
Binance
Lasted news