Bitcoin and crypto adoption continues to go great these days with a lot of moves being made by important big players in the finance industry.
Institutional crypto adoption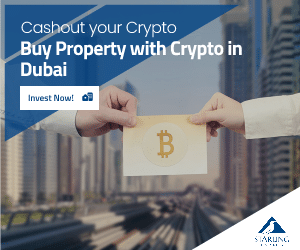 Now, it's been revealed that MoneyGram plans to allow people in the U.S. to withdraw their crypto holdings in cash – this marks another step from mainstream financial institutions toward acceptance of nascent digital currencies.
Not too long ago, MoneyGram said that it had teamed up with BTC exchange and ATM operator Coinme on the feature.
The plan is that soon the new and existing Coinme users will be able to buy crypto with cash or withdraw it from thousands of MoneyGram's brick-and-mortar locations in the U.S.
The companies are planning to expand the offering internationally in the second half of 2021.
"This innovative partnership opens our business to an entirely new customer segment as we are the first to pioneer a crypto-to-cash model by building a bridge with Coinme to connect bitcoin to local fiat currency," Alex Holmes, MoneyGram's chairman and CEO, said in a statement.
PayPal, Revolut and more important names are making moves towards the mass adoption of crypto. This has been one of the main goals that the crypto industry has set and more moves are being made in this direction.
Bitcoin adoption explodes this year
CNBC learned that Bitcoin could be taking another massive step towards mainstream adoption in 2021.
It's been revealed that the customers of some US banks will be able to buy, hold and sell BTC via their already existing accounts, says crypto custody firm NYDIG.
US banks to offer BTC services to clients in 2021
The company is a subsidiary of $10 billion New York-based asset manager Stone Ridge, and it has partnered with fintech giant Fidelity National Information Services (FIS) to enable U.S. banks to offer BTC in the coming months, according to the two firms.
CNBC says that "Hundreds of banks are already enrolled in the program, according to Patrick Sells, head of bank solutions at NYDIG."