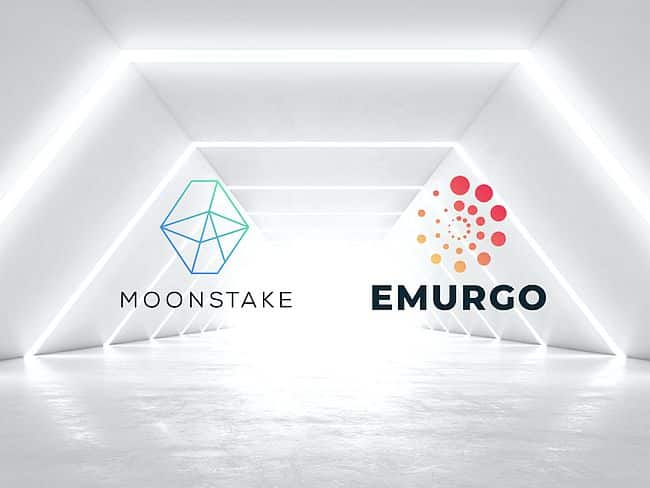 ​Moonstake​, a blockchain technology company geared towards staking technologies, and EMURGO, a worldwide blockchain solutions provider and founding entity of the Cardano protocol, have signed a collaboration MoU.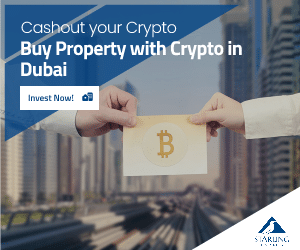 The partners aim to lead blockchain staking activity and accelerate industry adoption of staking within Cardano's network.
What is ​Moonstake​?
​Moonstake​ was set up to develop a staking pool protocol that will honor increasing demands in regional and global blockchain markets. It has signature products such as ​Moonstake​ Web Wallet and ​Moonstake​ Mobile Wallet for iOS and Android that enable full staking and are created as all-in-one portals.
Moonstake​'s staking pool now supports Cosmos, IRISnet, Ontology, Harmony, and Tezos, while partner OIO is constantly marketing throughout the region to increase wallet and staking services. This collaboration will also expand awareness of EMURGO and Cardano ADA.
What is EMURGO?
EMURGO​ is a global blockchain solutions provider and also a founding firm of the Cardano protocol, as we mentioned, with strategic locations in Singapore, the United States, India, and Indonesia.
The company offers practical blockchain solutions for developers, startups, enterprises, and governments by using Cardano, a third-generation blockchain protocol led by a research-first approach.
EMURGO​ collaborates with IOHK and Cardano Foundation in order to advertise the Cardano ecosystem by creating, investing, and advising projects and organizations that choose to use Cardano's decentralized blockchain ecosystem.
Ken Kodama, CEO at EMURGO, says: "We are excited to partner with Moonstake, which is committed to creating Asia's biggest staking pool network. We believe that this partnership further boosts Cardano's decentralized blockchain ecosystem and grows the wider blockchain community."
The Largest ADA Pool
Cardano, the dominant global Proof-of-Stake (PoS) blockchain founded on peer-reviewed research and built via research-led methods, recently launched the much-anticipated Shelley mainnet. The upgrade came with opportunities for ADA users to stake their coins and help Cardano transition from a centralized, federated system to a completely decentralized blockchain with built-in features and rewards incentives.
Mitsuru Tezuka, CEO at Moonstake, says: "Cardano brings a new standard in technology, open and inclusive, to challenge the old and activate a new age of sustainable, globally-distributed innovation. We believe the partnership with EMURGO will create a new era of staking across Asia."
Moonstake has three initial validators in Cardano ADA pools for staking, and more validators are expected to be added soon. The first period of the collaboration will consist of technical evaluations and complete implementation of ADA staking pools to check the compatibility.
A number of ADA holders and partners are determined to support Moonstake's staking pools as soon as its web and mobile wallets are fully functional. The Moonstake ADA pool plans to become the dominant ADA staking pool.