The US dollar has been skyrocketing a lot these days, and amidst this scenery, there's a new Bitcoin alert in place. Check out more details about the matter below.
New BTC alert is out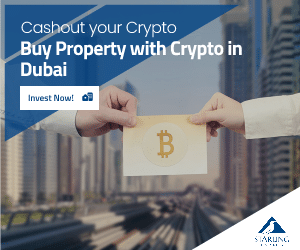 According to the latest reports, an important crypto analyst who continues to build a following with his timely Bitcoin calls just issued an alert for BTC holders as the US dollar erupts to a level not seen in two decades.
Crypto strategist Kevin Svenson said that Bitcoin recently broke below its diagonal support that has kept BTC afloat since the June 2022 lows of around $17,600.
"As of right now, it just looks like [bearish] continuation unless we were to bounce back above the trendline."
In a new strategy session, the crypto analyst said the DXY appears to have more gas left in its tank even after rising over 15% this year.
"Looking at the US dollar index from the four-hour chart, yeah we are sustaining these levels. We're getting continued higher lows and higher highs, and it doesn't seem the momentum is slowing down anytime soon."
He continued and said this:
"So if the US dollar index does break out on the daily [timeframe] once again, and sees another higher high on this run that could be bad for Bitcoin. That could cause Bitcoin on the daily [timeframe] to maybe even see lower lows ($18,600), at least from our recent low."
It's also important to note the fact that traders keep a close watch on the US dollar index. A surging DXY is showing that investors are selling risk-on assets like Bitcoin and crypto and seeking the safe-haven status of the US dollar.
At the moment of writing this article, BTC is trading in the red and the king coin is priced at $19,915. Stay tuned for more news from the crypto space.