It's just been revealed that there are some new Bitcoin and Ethereum price alerts out. The crypto market looks pretty bloody today, with the most important coins trading in the red.
BTC and ETH price alerts have been revealed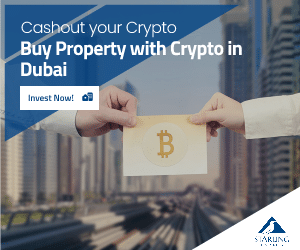 According to the latest reports, it seems that a crypto analyst who accurately called this year's crypto market collapse is warning of new price lows for the most important digital assets in November.
The pseudonymous trader known as Crypto Capo said recently that several market conditions point to price collapses in November for Bitcoin (BTC), Ethereum (ETH) and other altcoins.
He basically stated the fact that the US dollar index (DXY) is flashing bullish and the S&P 500 (SPX) is meeting resistance, both key signals of a crypto bear market. He also made sure to point out the fact that altcoins have experienced recent artificial price pumps.
"Market update. DXY bullish. SPX at key resistance and showing bearish signs. BTC and ETH forming a top. Most altcoins have had scam pumps (some could still have). Protect your profits. New lows are likely in November."
Capo also addressed BTC and said that there will be a flip in the support and resistance price level of $20,000, before dropping to $14,000 this month.
He said that the decline may come after Bitcoin reaches a high this month of $21,000. At time of writing, Bitcoin is trading hands at $20,425.
"Expecting something like this. Potential last push to $21,000 for a triple top, ending diagonal to trap longs. Bearish confirmation is the break of the wedge and ultimate confirmation a S/R (support/resistance) flip of the $20,000 level. Main target after bearish confirmation: $14,000."
Regarding ETH, the digital asset is also trading in the red now, and the coin is priced at $1,562. Stay tuned for more news, and make sure to keep an eye on the crypto market these days.